If there's one thing for me that always serves as a clear indication it's relaxation time it's the combination of rum and coconut. Of course this is in no way shocking considering these two are typically had together on vacations that involve sun and water. But what I really enjoy about it is that no matter where I am, all I have to do is take a sip of that divine duo and I'm taken right back to my favorite beachy getaways. As it goes, it seems that I'm not the only one (though the notion that I could be is outrageous, it's just too good) because Captain Morgan has a new shot out that makes enjoying rum and coconut together as easy as it could possibly be. It's called LocoNut and it's amazing. Made with Caribbean rum, coconut liqueur, spice and natural flavors, Captain Morgan LocoNut comes completely ready to go. All you need to do is chill with a little ice and serve.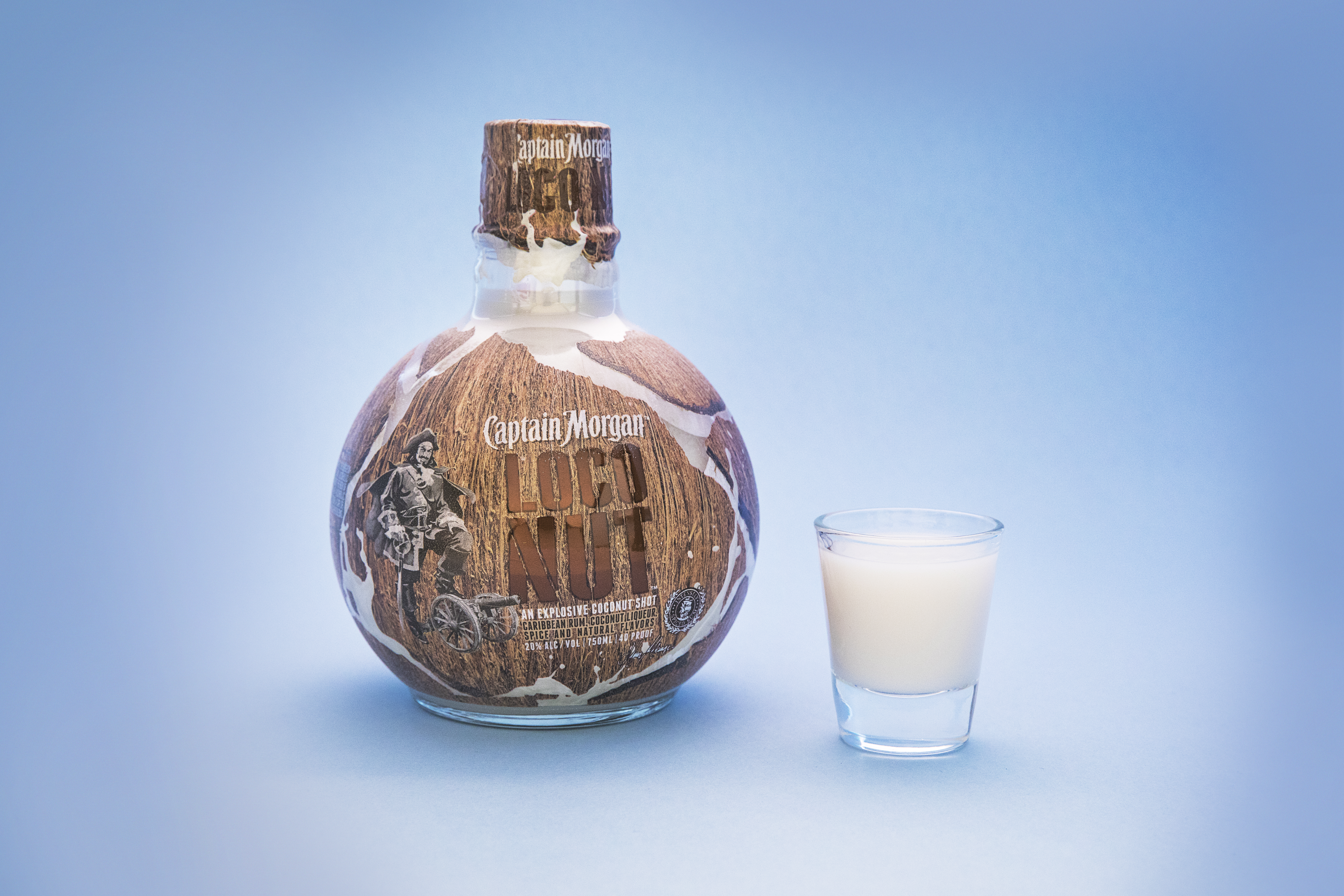 If you do happen to be in the mood to shake things up with a proper cocktail, it's absolutely perfect for that too. One of the features I love about this drink is that it makes creating your own concoctions much less complicated. I usually like to have some kind of special cocktail when I throw a party. The problem is I typically end up making the process a little too involved and playing bartender for way longer than I should (the struggle over whether or not to prepare them ahead of time is always real). With a LocoNut cocktail all you need to do is add one or two more ingredients and you're all set. Plus, coconut and rum go with so many other flavors that the possibilities are basically endless. For my next drink, I'm thinking some variation of the Captain & Loco with a dash of rose syrup—maybe a splash of sparkling coconut water as well.
Recipes

Loco & Coco
3 oz. CAPTAIN MORGAN LocoNut Coconut Shot
4 oz. Coconut Water
Directions: Combine CAPTAIN MORGAN LocoNut with coconut water and serve over ice.
Captain & Loco
2 oz. CAPTAIN MORGAN LocoNut Coconut Shot
0.5 oz. CAPTAIN MORGAN Original Spiced Rum
Directions: Combine CAPTAIN MORGAN LocoNut and CAPTAIN MORGAN Original Spiced Rum and serve over ice.
Captain Morgan LocoNut is 40 proof (20% ABV) and retails for about $15 for a 750 ml bottle (which also happens to be coconut scented). It's also gluten-free, which will make a few people I know very happy. So check it out and get creative (responsibly, of course). It might not be summer just yet, but that doesn't mean it can't feel like it.