I think it's important to start this post by letting you know that for most of my life didn't care much about cars. For me, they were really just utilitarian devices to get you from point A to point B. Of course, I still had my opinions about design—I was a teenage girl at one point. Still, they never really did much for me. I tend to appreciate the more organic aesthetic and I don't know of one vehicle out there that was ever able to scratch that itch. Even the most interestingly styled sports or luxury models felt like they were only trying to reach for sleek and futuristic in both form and function. Don't get me wrong, I love an amenity as much as the next person, but when you feel like you can't relax at all it kind of ruins the vibe.
Joe feels a little differently.
As much as we have in common, my husband, Joe, is and always has been one to appreciate a nice ride. Despite having come to appreciate it when a car has nicer specifications now that purchasing one means more than just trying to find the least-crappy used vehicle on the lot for a starving-artist-sized budget, I've never been able to get quite on his level*. That is, until one day a couple of months ago when Joe called me from the New York International Auto Show. "So, Kia completely revamped their K900," he said. "You might want to take a look."
I pulled up the press release…
I don't know if Kia recently added a person exactly like me to their design team but it felt like someone was FINALLY speaking my language.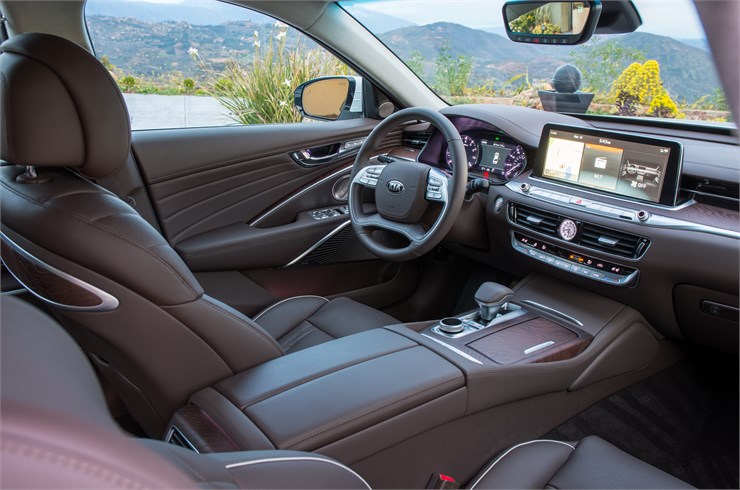 For starters, it has all the bells and whistles I'm pretty sure any person could want. There are features that keep you comfortable like a ridiculous amount of seat-adjustment options no matter where you're sitting, the latest in tech like the huge touchscreen console display, and components that make it fun to drive like the same engine as the Stinger. But I'm not here to talk about that (though you should definitely read up on it, Joe covered it all here). I'm here to talk about what's been missing from the car industry for me until now: gorgeous organically influenced aesthetics.
Yes, I'm finally getting to them.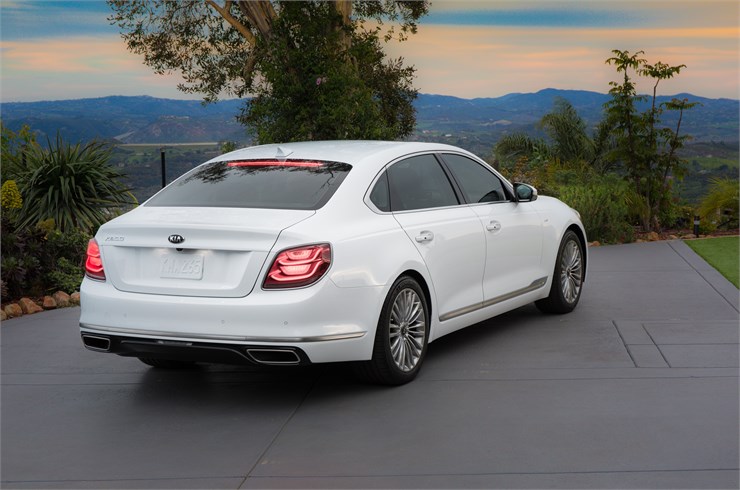 The 2019 K900 boasts a ton of details, both inside and out, inspired directly by nature. On the exterior, it begins with the front grille where the pattern of jewelesque cells was made to mimic the energy flow of ripples through water. From there, the theme continues as subtle, milky lines that move their way from nose to tail. And then there's the interior, where I really fell in love.

When you first open the door, your attention is immediately drawn to the luxurious leather work. On the seats, it's exhibited as a beautifully quilted trim with "shoulders" meant to bring the historic clothing of Korean kings to mind—not necessarily organic, but I'll absolutely take historical too. It can also be found on the typically harder surfaces like doors, with stitching that smoothly streams throughout the cabin. Also found on these surfaces is what could easily be my most favorite article of all, which are the matte wood inlays. Yes, matte. Instead of the highly-polished wood details that can feel a bit too refined, these educe a feeling much more akin to the trees they come from.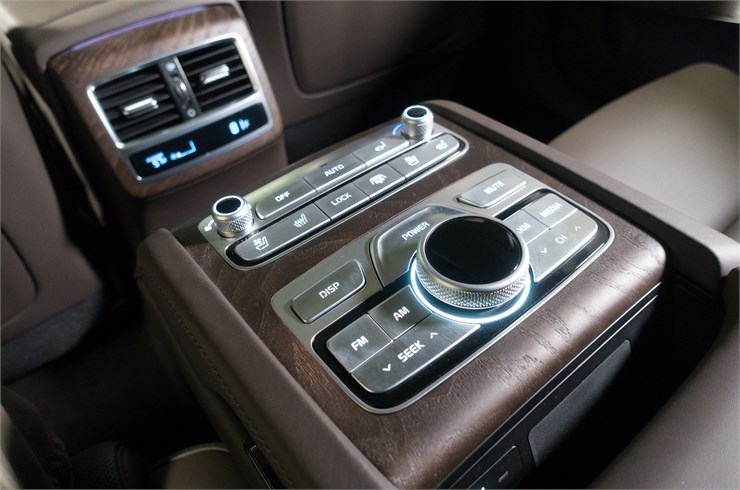 That's not all.
To add icing to this already gorgeous cake, the creators of the K900 worked with the world-renowned Pantone Color Institute to create a completely personalizable mood lighting system. For those looking to DIY their experience, there are over 60 colors to choose from. However, if it's something expertly curated you're after, they've also put together seven different settings meant to evoke a sense of calm and specific aspect of nature from a forest to the Aurora Borealis.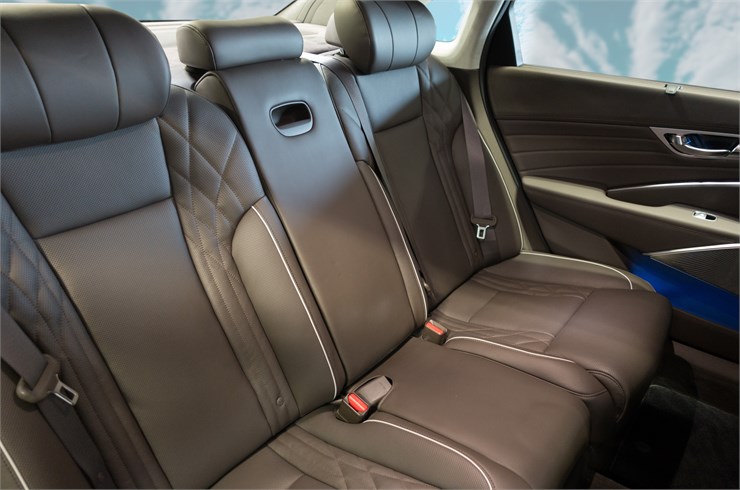 Sadly, I haven't had the pleasure of driving the K900 quite yet. Though, as it won't be officially released until the end of the year, this really isn't the craziest of things. Still, cue Heart's "Alone". Joe, on the other hand, was able to take it for a spin on his recent trip to Kia's headquarters in Seoul, Korea not too long ago. Feel free to head over to read about his experience and be jealous with me as soon as you're done reading this post (riiiiiight now).
* With the exception of the Stinger my husband and I have had for the last few months. It still shocks me how much I love driving that thing, but that's a different story.