Flower frogs are beautiful little creations originally invented centuries ago in Japan, with modern versions cropping up in the late 1800s. Made to keep even the most finicky flower arrangements in place, the handy little tools can be found in many different varieties. Some options are spiky with a heavy base, others are slotted or holed, and, of course, they can even be found in the shape of literal frogs (it's been postulated that this is where the western name came from). But despite the motley array of types out there, it actually might be a newcomer that I'd have to call my favorite if pressed—though, I don't know who'd be doing the pressing—and it's these Flower Constellations by House of Thol.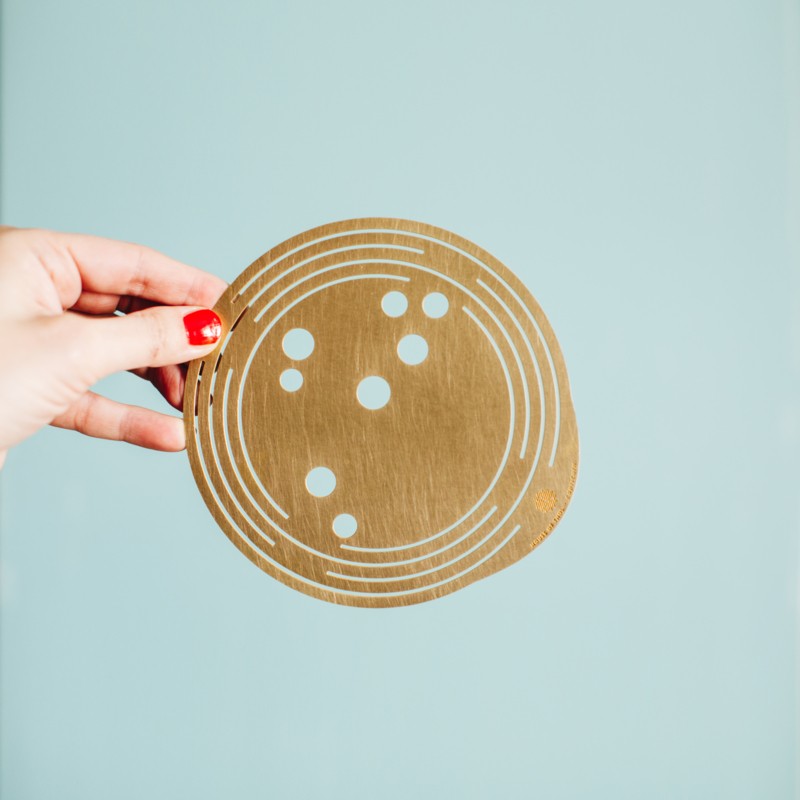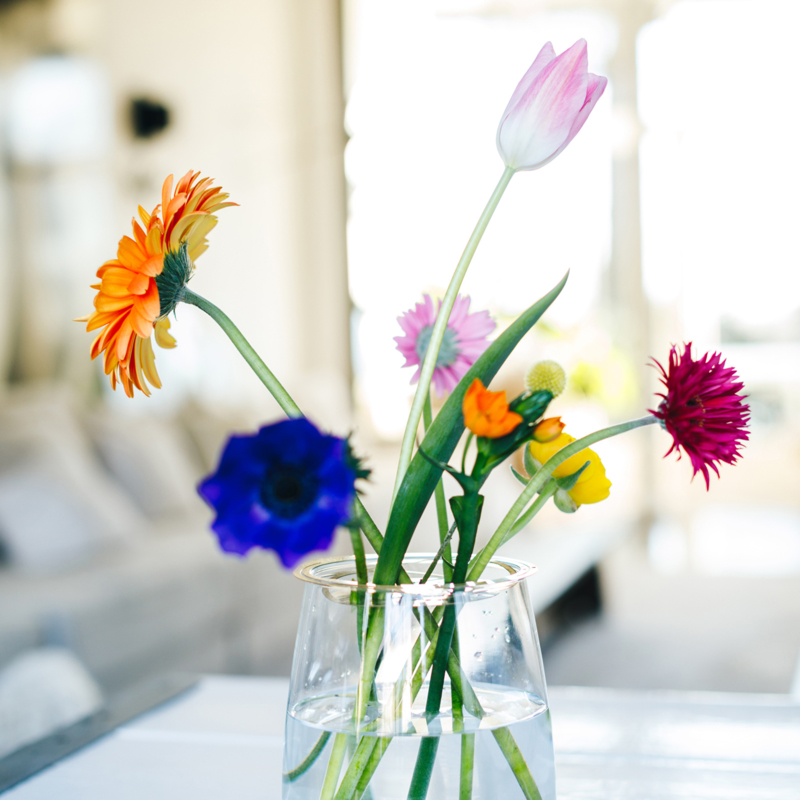 What exactly are Flower Constellations?
As you've probably guessed already by both the pictures and name of this product, Flower Constellations are brass vase-toppers with holes for flowers placed in a pattern representing the star positions of the twelve zodiac constellations. While the super simple and Ikebanaesque design is enough reason to snag one of these for yourself on its own, the minimal use of flowers also lends it to a couple of bonuses, depending on where you'll be sourcing your blossoms.
If you'll be using wildflowers, you can leave more out in nature for others to enjoy. For those purchasing from a market, you'll be able to create something beautiful for far less money than you would with a traditional arrangement. And, in the event that you have a garden of your own, you can now bring the plants you already chose and love inside as well, without sacrificing the aesthetics you've been so carefully curating.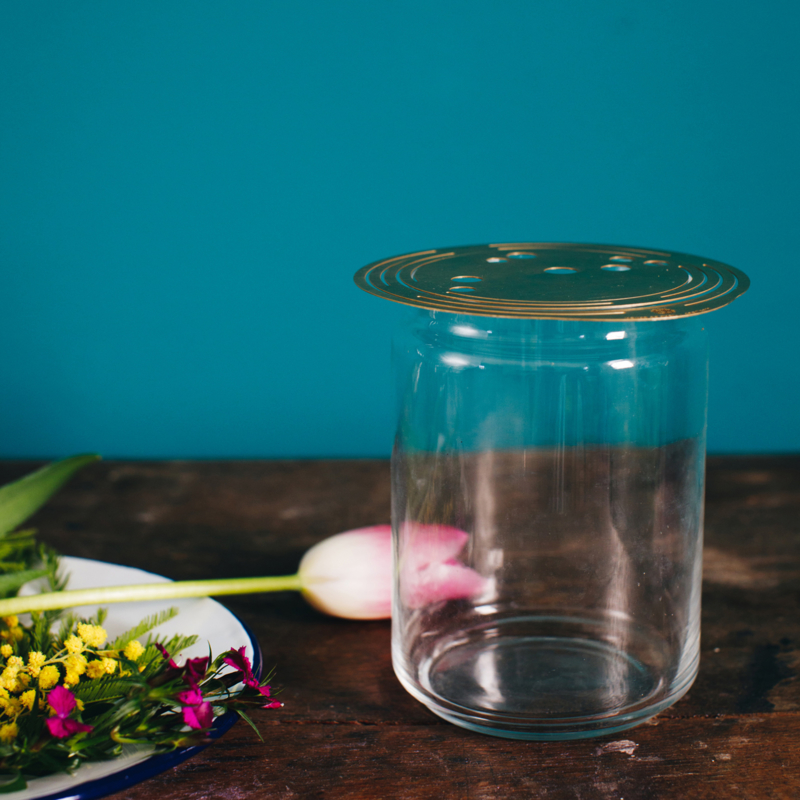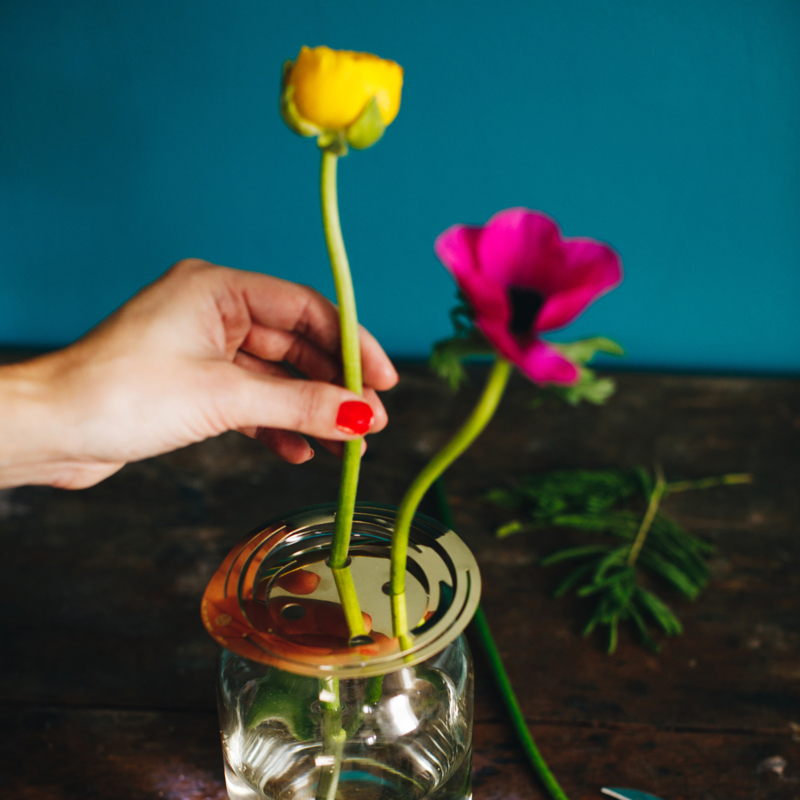 Flower Constellations could be found on Kickstarter from March 27th through May 5th of 2018, where they "smashed" their €5,400 goal. If you're like most of us and missed the special deals that come with being a backer, don't worry. You can pre-order between now and August and still be able to enjoy the early-bird price of €15 each while they work on their first round of production.
Check out their Kickstarter video below to learn a little more about these lovely little tools and the people that created them.