From my early adolescence until just recently, I couldn't really understand why people used wallpaper. (Unfortunately, this is when I discovered that I had very strong opinions about EVERYTHING and decided EVERYONE needed to know them.) Sure, it was a great way to add a lot of interest to a wall, but what interest exactly? And heaven forbid you had to take it down because that was always a horrible gummy nightmare. Looking back now, I realize it was probably that I just wasn't a fan of the trends of the area that made me hate it so much. That, and that the job of removing it in our house fell to me on more than one occasion.
Much to my delight, the use of wallpaper fell out of favor for a good fifteen years or so, until about 2015. And I guess that was all the time I needed. While I can't quite put my finger on the reason why, I have to admit that I've completely changed my tune. Of course, it could definitely be that—for better or for worse—I'm slowly turning into my mother. But have you seen some of the options they have out there? Not to mention so many are easily removable and reusable now. Current trends range from bold florals and greenery to metallics and faux textures, and I'm kind of obsessed. I may or may not spend an exorbitant amount of time on Etsy looking at all the different choices.
Since covering every wall in my house with wallpaper would be both expensive and way too much, I'll be using this post as an outlet of sorts. So here you are: an Etsy roundup of trendy wallpapers for 2018.
Greenery
Florals
Minimalist/Geometric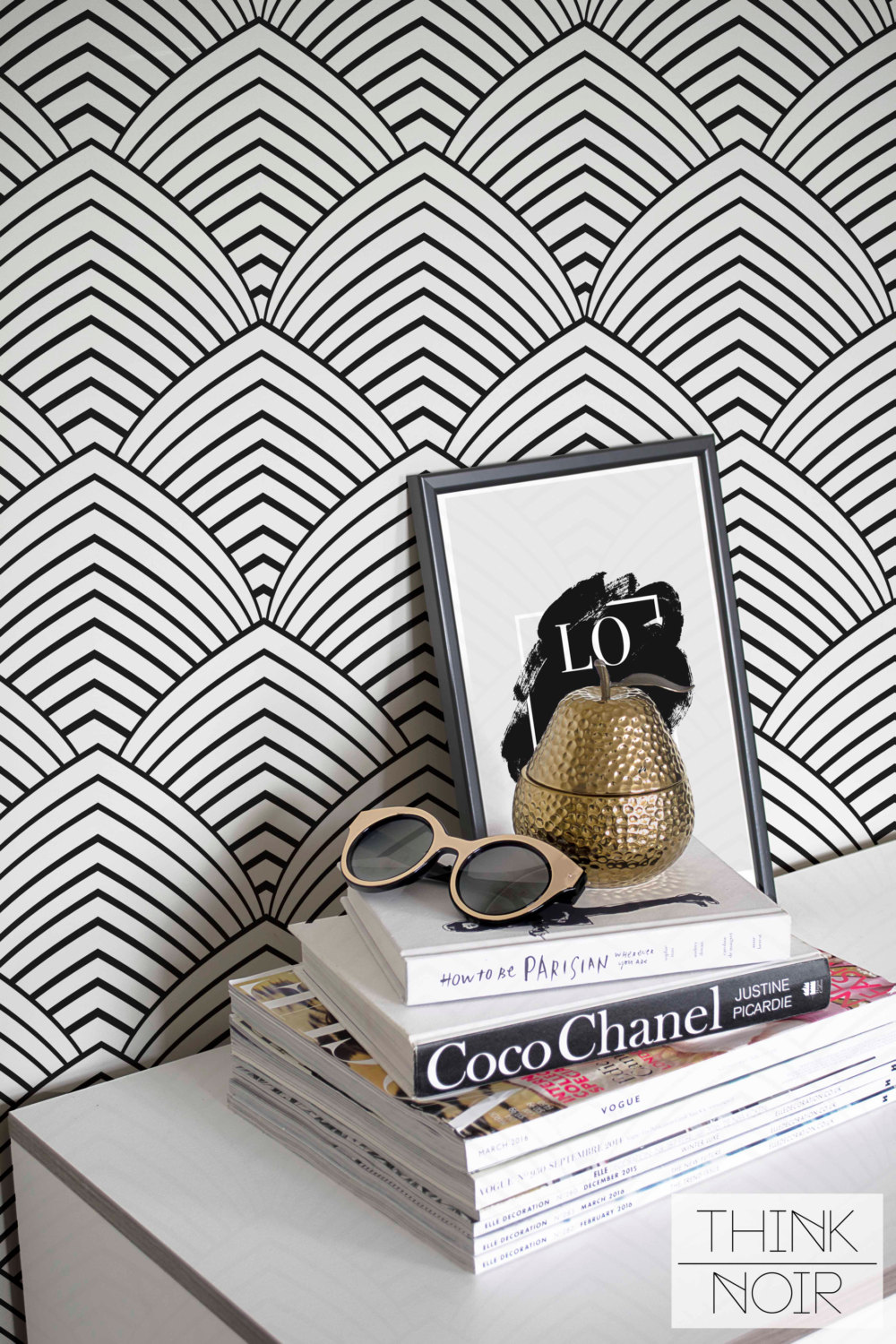 ThinkNoirWallpaper Minimalistic Geometric
Textures