If you're looking to get back to nature but don't care to sleep exposed to the elements, you definitely need to look into Getaway. It only takes a picture or two to see why.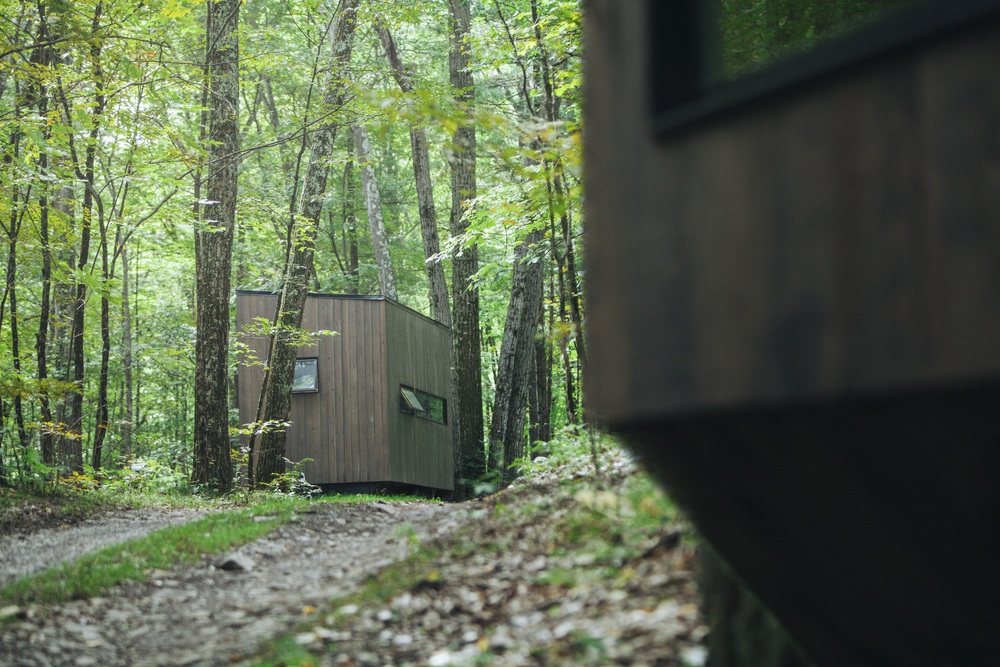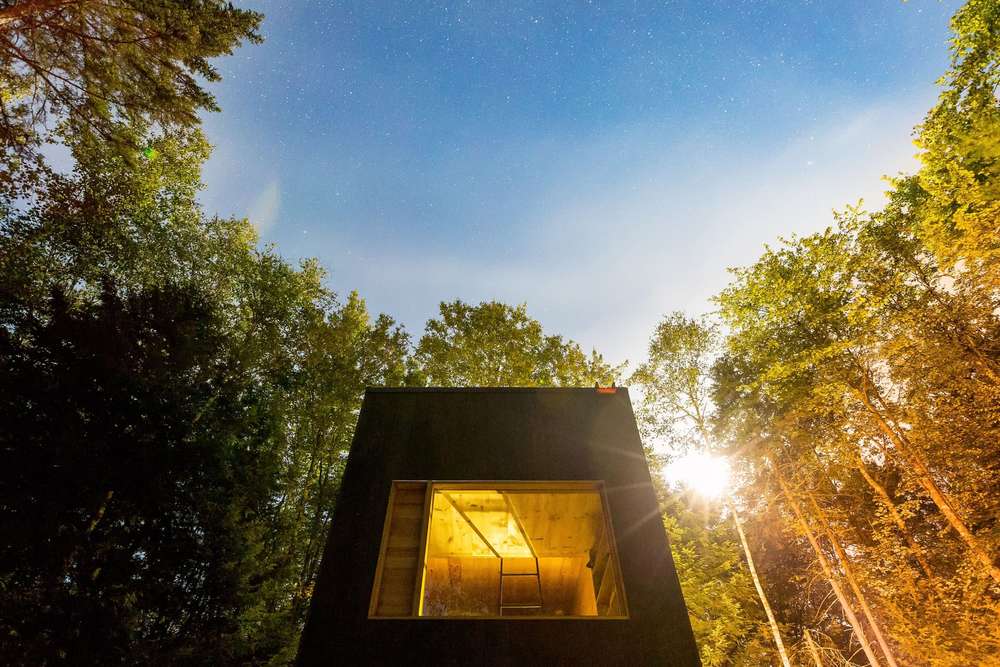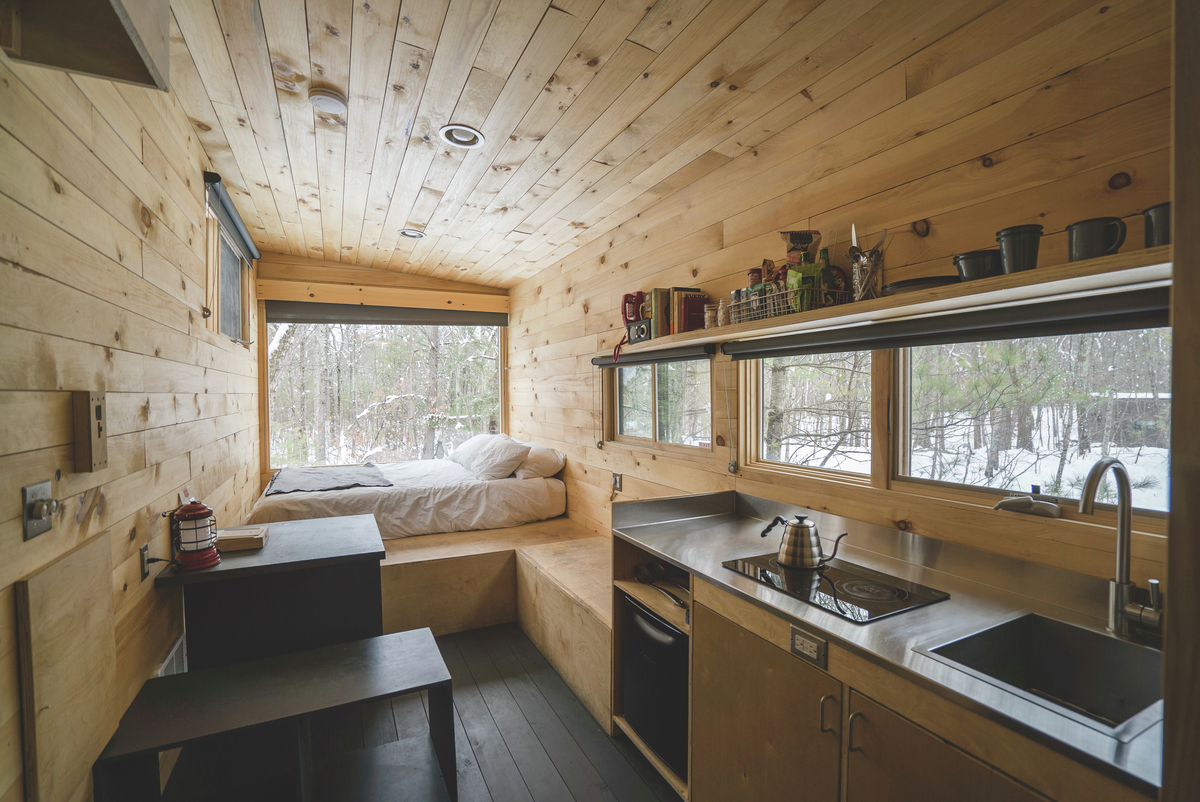 I would consider Getaway to be something of a more independent step above glamping. The accommodations are set up in an efficiency style with earthy elements and plenty of natural light. Guests have the choice between a single queen-sized bed or two, each with a view of the gorgeous forest. The kitchens come equipped with a mini-fridge, sink with potable water, cooktop, pour-over coffee maker, and several other items required to prepare and serve a meal. In the bathroom, you'll find an electric toilet, hot shower, towels, and biodegradable toiletries.
As the idea behind the creation of these camping grounds was to unplug from our over-connected lives, the cabins do not (and never will) feature wi-fi. Instead, guests are encouraged to lock their phones away, enjoy unstructured time, go forest bathing, and even be bored. But, don't worry, there's a phone in each room should you have any kind of an emergency.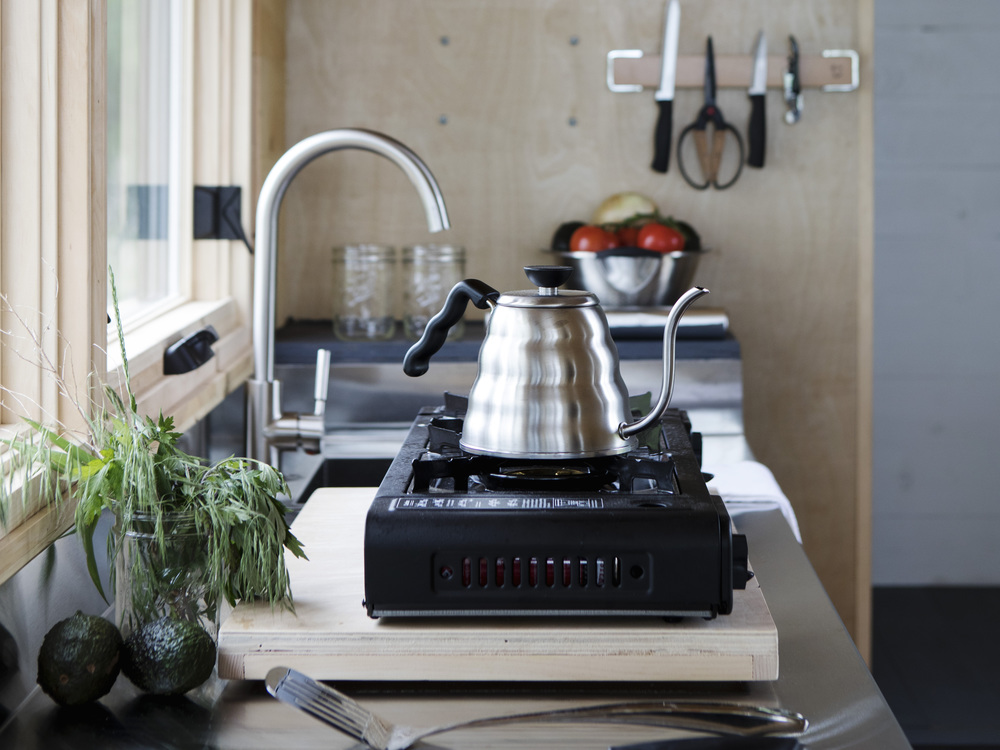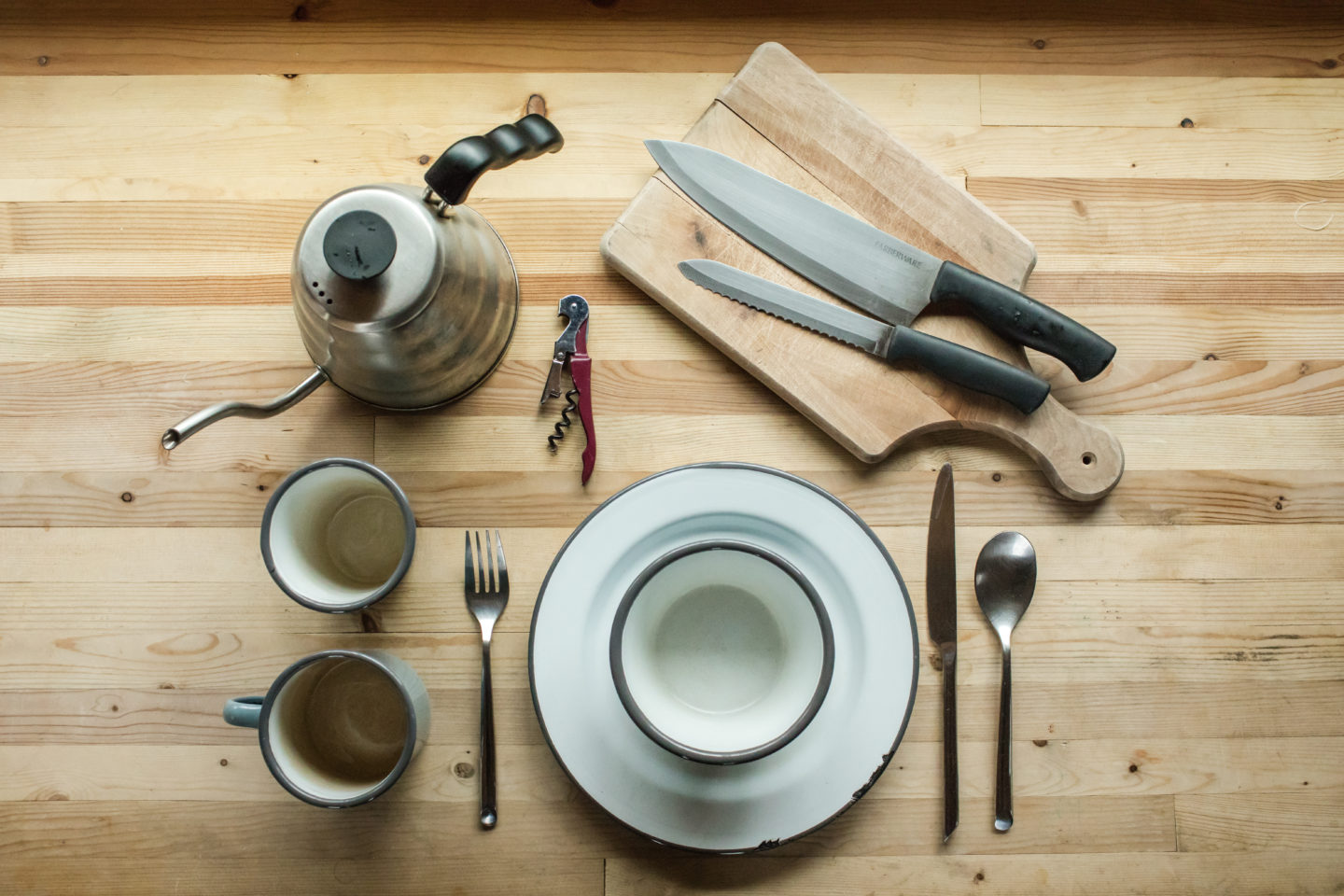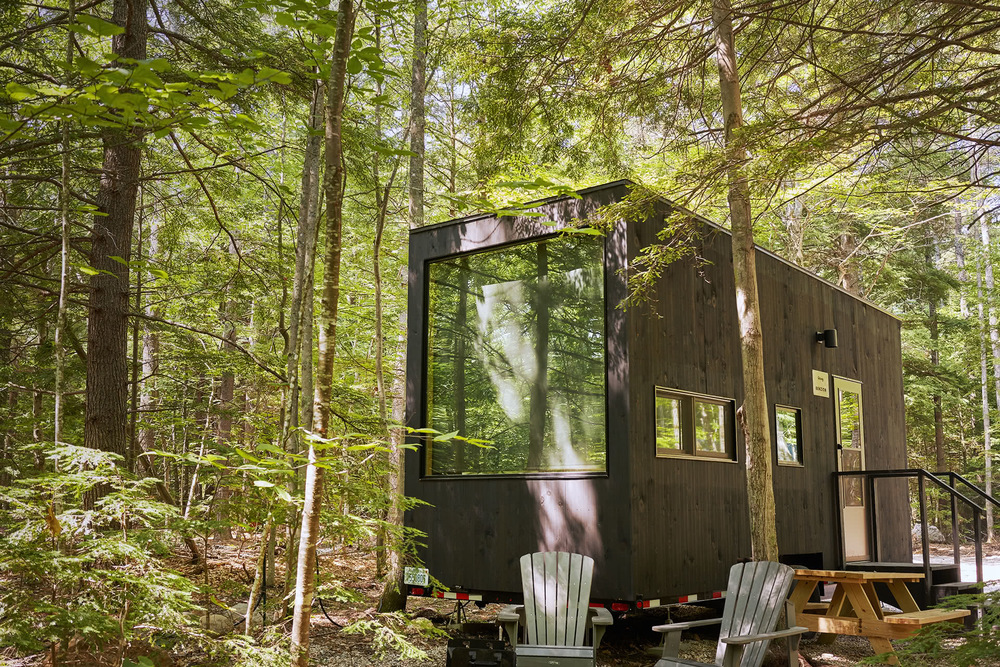 For right now, Getaway only has campgrounds outside of three cities: Boston, New York, and DC. However, there is a place on their site where you can nominate your city for their future consideration.
Perhaps the best part about Getaway is how completely affordable it is. Depending on where you choose to stay, cabins go for about $125-$150/night during the week and $175 during the weekend. Now, if you need me, I'm gonna go see if they have any availability for checking out the fall foliage. Cross your fingers!
To book for yourself or to learn more you can check out their website here.