I LOVE a good road trip, regardless of how long or short it may happen to be. Call me crazy, but I'm almost positive it has everything to do with how unbelievably fidgety I get when I stay in one place for too long. When I was in college and found I was desperate for a change of scenery for the weekend I could easily get my fix by making the five-hour trek home. Unfortunately, this is one of the many lovely things that had to be given up upon my entrance to the real world. This said, when Chevrolet asked my fiancé, Joe, and me if we wanted to take the 2017 Malibu for a trip out to Scottsdale for Spring Training, it should come as no surprise that my answer was a hard 'yes.'
The Drive
From the five-hour drives between Chicago and St. Louis in college, to the cross-country move out to Los Angeles, basically every road trip I've ever taken was in an old black car that I'd lovingly named 'Bessie'. Don't get me wrong; I loved that little car. However, when I got behind the wheel of that new Malibu, almost everything I'd learned about driving long distances went out the window—in the best way.

Pro tips I'd learned with Bessie:
• Bring a towel or pillow for lumbar support, because your lower back is going to be SCREAMING a couple of hours in.
• Prepare movies or work to do ahead of time so you have things to do when the music gets old.
• Be selective with your cruise control when you're in hilly areas. Let's be honest, the struggle is real when you're trying to maintain 65 uphill, and downhill will mean an outrageously dangerous amount of acceleration.
• Bring a blanket because your driving partner is absolutely, without a doubt, going to freeze you out (I'm a perpetually cold person).
• Pay attention to the distance between gas stations when you're in the middle of nowhere.
Features the 2017 Chevy Malibu has that turned my 'pro tips' into 'I remember when' talking points:
• The seats boast built-in, adjustable lumbar support.
• It has a WI-FI hotspot, so you can be online while you're in the car. (Side note that I have to share because I was pretty stoked about it: we had a business call that required screen sharing about two hours into the trip. We were able to take it while parked in the car at a gas station. No need to have to wait to leave home until it was over. No need to find a Starbucks and awkwardly call in from there. It was amazing.)
• The ride with cruise control on felt EXACTLY THE SAME regardless of speed, incline, terrain, etc.
• We both had individual temperature settings.
• In this instance, it basically just took one tank of gas (which was only $20 to fill up, by the way) to get from point A to point B.
I genuinely loved this car to the point that it surprised me a little. I'm not saying that I wouldn't go on a road trip if it wasn't in the Malibu, but if I have an option on vehicle this will definitely be my choice from here on out.
The Destination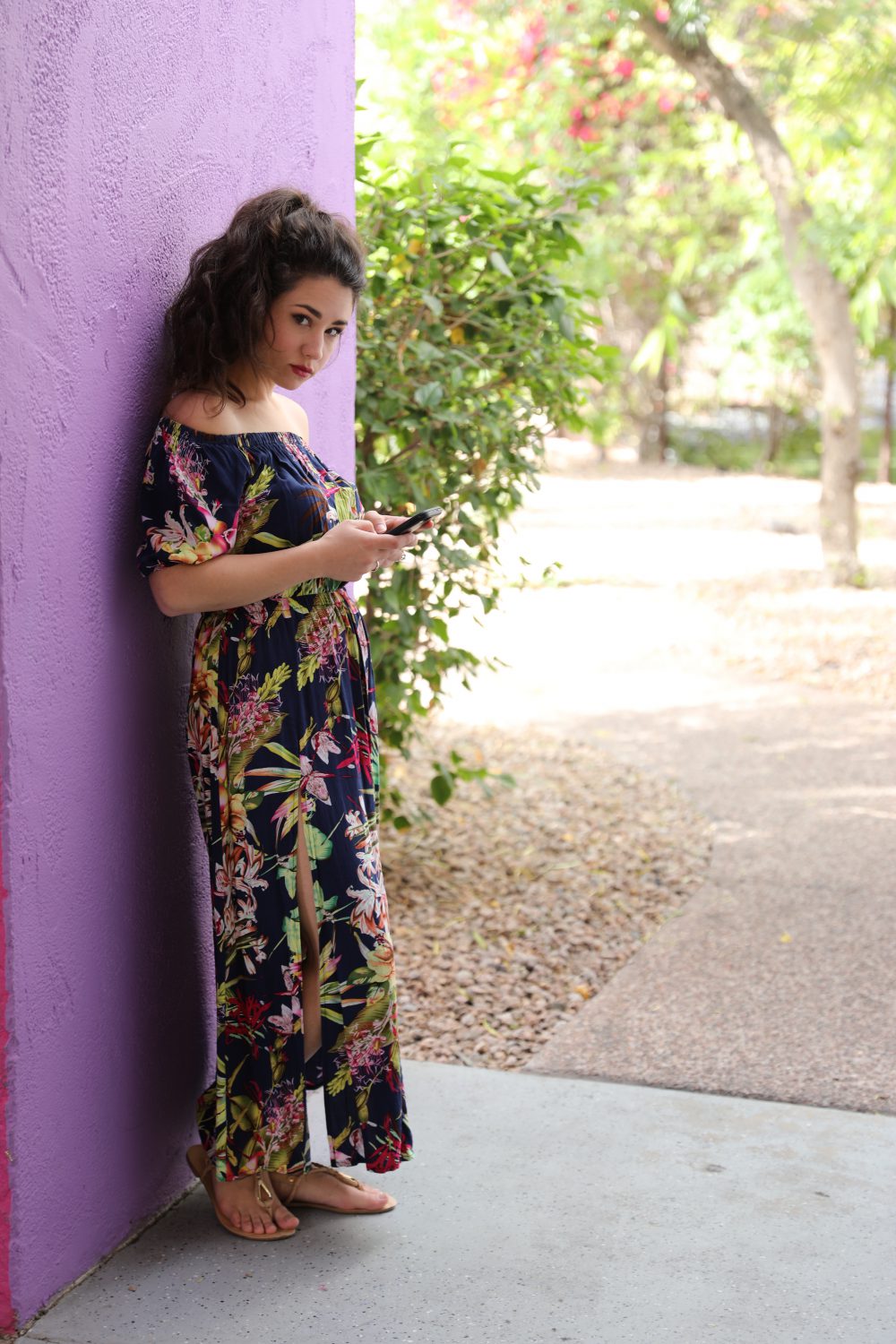 So I can't say exactly what it was that I was expecting from Old Town Scottsdale, but it actually turned out to be one of my new favorite places for a mini-vacation. No lie, it was almost suspiciously nice there. Everything around was perfectly walkable, which is always a huge plus. The weather when we went was perfect for checking out the shops and galleries after breakfast, lounging by the pool with a drink in the afternoon, and bar/restaurant hopping at night. I really don't know if there's anything that I would have changed about it.
The Game
Now, I don't think this is a secret but I've never really been known for my love of baseball. My strongest memory of going to a game in my childhood involved me leaving in tears because my favorite book, Leprechauns Don't Play Basketball, had been ruined by a spilled beer from the person sitting behind me. I admit that's probably not the best way to start this thought, but the point I'm trying to get around to is that I've been due to give baseball another shot for a while and I'm so happy that I did.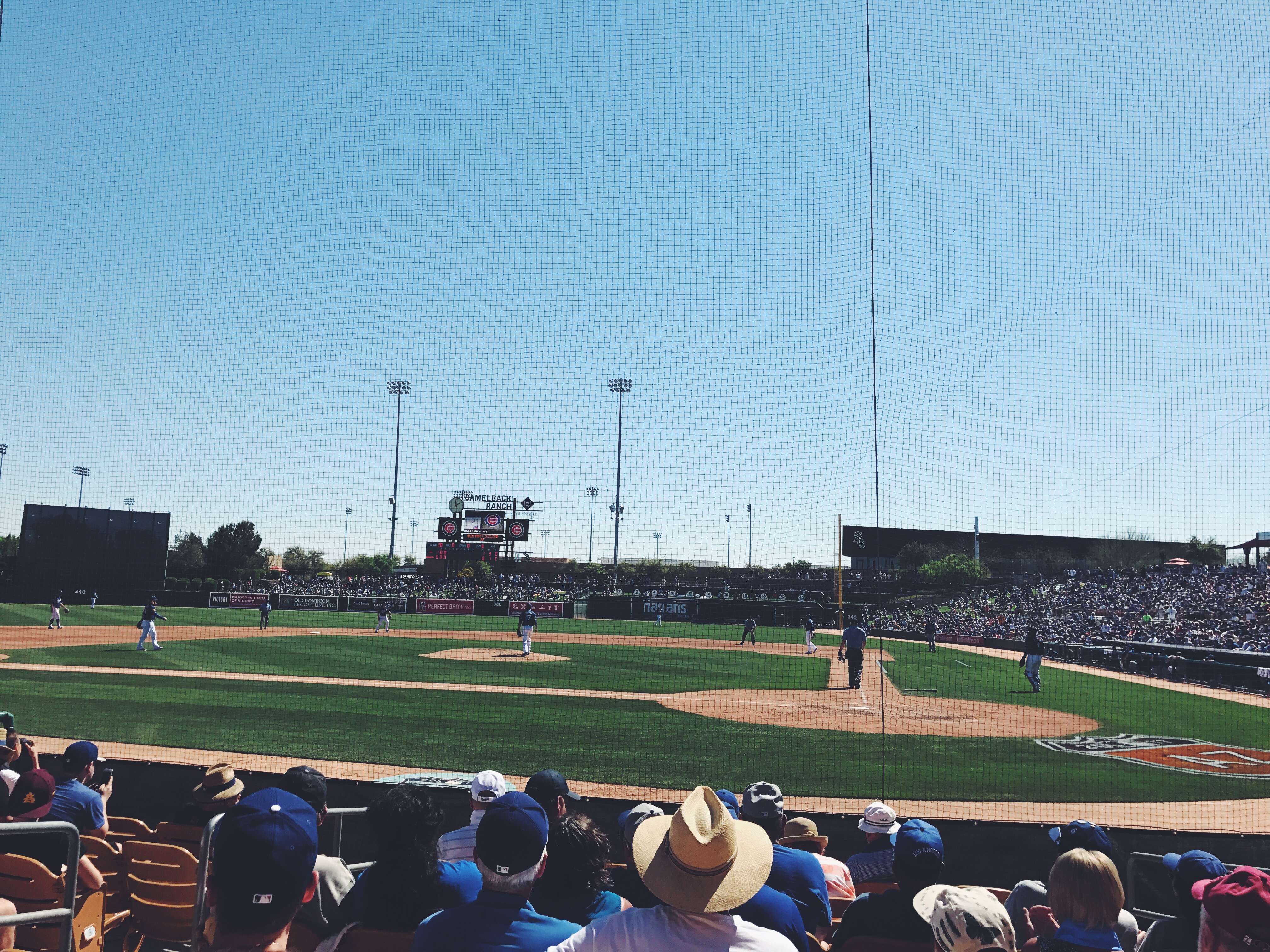 The atmosphere at the Spring Training games we went to was much more casual than the regular season ones I had attended before. I actually really enjoyed this as it fostered more of a sense of community. Our seats were pretty spectacular, too. We were directly behind home plate and just a few rows back. Thanks to our location I believe many of the people we were sitting around were friends or family of the players. I'll admit here that I drew this conclusion from eavesdropping on the conversations around us. However, in my defense, this honestly added to the whole of the experience. It was like being at a professional game crossed with my brother's in high school (like I said, sense of community). Overall I really had a great time. I think even great enough to replace the go-to memory of ruined books that I used to recall when I would think of baseball games.
The Stay
Guys, the hotel was adorable. We stayed at The Saguaro in Old Town Scottsdale and I kind of loved everything about it. The grounds were brightly colored and covered with greenery so the vibe was simultaneously lively and relaxing, something the smell lent itself to as well. They had tons of blossoming orange trees around so the whole place smelled totally divine—it also made me want a Navette cookie so badly I thought I could die, but that's beside the point. The rooms themselves had just been renovated into light and fresh little havens. Basically everything inside was white, which was a nice juxtaposition to the vibrancy of outside. Each came with it's own outdoor space so it was a little like having your own personal retreat inside of a retreat.
Though we weren't really there long enough to be able to experience absolutely everything the hotel and surrounding area had to offer, we definitely did develop a routine. Each morning we would grab an iced coffee from The Vault, their coffee and juice bar, then head off to their surprisingly large gym. After that it was breakfast at the restaurant (which, by the way, has these amazing chairs that I could not be more obsessed with), followed by some time at one of their two pools while sipping a signature drink. All of this before game time. I would have liked to check out their spa and special activities like paddleboard yoga on Thursday nights, but for now I think I'll have to be content with putting these on my list for next time.
The Evenings
So if you're one of those (totally reasonable) people that expects at least one thing bad to happen on a trip, we've finally gotten to that part. However, it didn't quite manifest itself in the way one would expect. You see, while we were in Scottsdale, Joe and I happened across a little gastropub called Citizen Public House. The cocktails, the food, the service—literally everything about this place was phenomenal. They even have a salad there that's so good it has it's own Instagram and website. After just one visit, it became one of our top favorite restaurants. Why is this a bad thing? Because we live in LA. So, we resolved to just stalk the place the entire time we were there.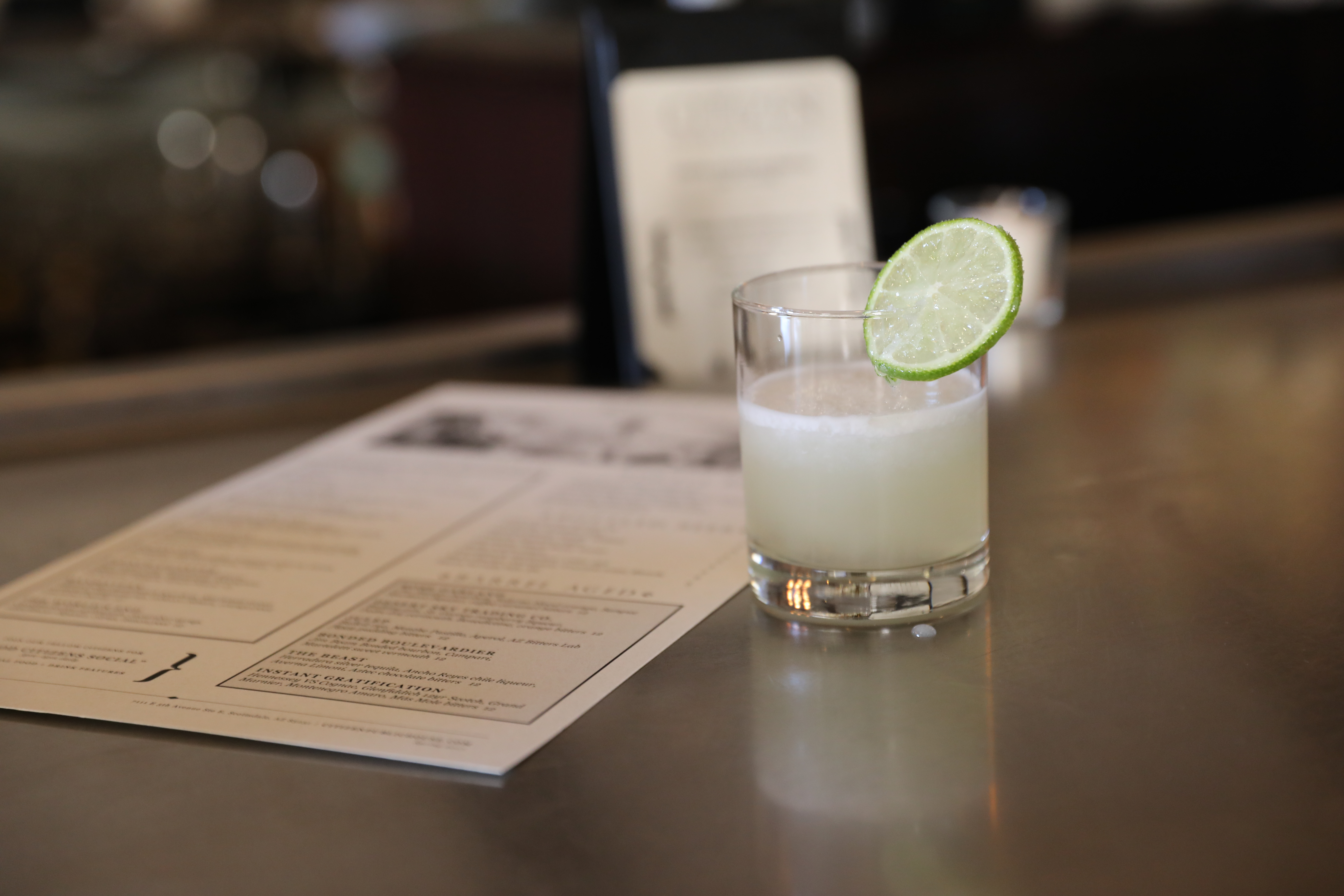 Of course we ventured out to other places in Old Town during our visit (though it was always after a great debate), which is good because we really would have been missing out if we hadn't. In the way of things to do, if galleries and southwestern shopping is your thing, this place has far and away got you covered. One of the things I loved the most about the area we stayed in was that you could get to everything on foot. So when we returned from the Spring Training games, we would get cleaned up and head out for a stroll to check things out.
One night Joe and I had later dinner reservations at a restaurant called FnB. This place was fabulous as well. Also a gastropub, but more focused on seasonal, farm to table creations. We let our server steer here as far as choices go, which I would without a doubt recommend. I would really love to make another visit in the fall or winter to see what's on the menu then because everything was absolutely lovely. Anyway, the nice thing about having this later reservation was that it gave us the opportunity to check out a few things that we might not have otherwise. We stopped into a coffee shop called Cartel Coffee Lab for some espresso and sparkling water before we began our stroll. We also found some other fantastic places for a cocktail like Second Story. This place is actually a restaurant as well and, though we didn't get to try their food, if their cocktails are any indication I'm sure it's also fantastic. It's definitely on our list for next time.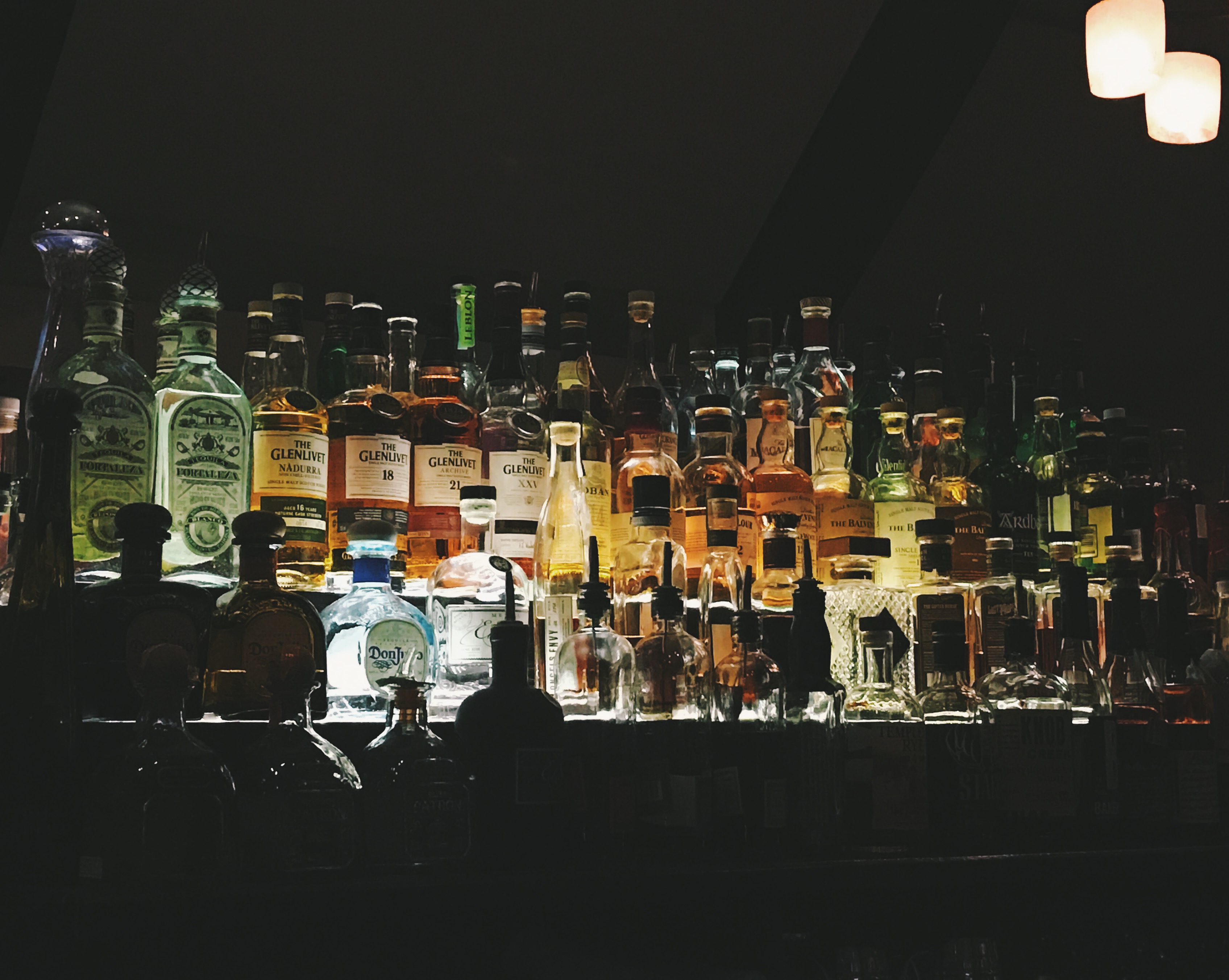 So that's it. Kind of a long burrow into our little weekend trip, but we had such a great time I really didn't want to leave anything out. To be perfectly honest, I think I could have written posts just as long as this one about every individual thing we did. Maybe I'll just save it for our next visit (and the visit after that), because I'm pretty confident that relatively frequent little road trips to Scottsdale could easily be a new thing.