I don't know about you, but I always find the experience of getting a new car to be bittersweet. Of course, there's the obvious ending and beginning of chapters, but it also really forces me to take stock—of the ridiculous amount of stuff I keep in my car. What tends to happen is, over the months and years that I own a vehicle, I don't take out much of what makes its way there. I think the logic is something like, "I needed it this time, I'll need it again." This probably wouldn't be so bad if I wasn't such a "doer", but here we are.
I bring all this up because this magical event has come around again for Joe and me; we've gotten a new car. It was while properly cleaning it out this time that I decided something needed to change. Yes, it's definitely good to be prepared, but surely I didn't need three toolkits and multiple grocery bags full of stuff—what I towed inside last week—to do it. So, I've made a list. It consists of 10 (ish) items that will keep me as prepared as any person should be, and can collectively fit into a single bag. Here we go!
10 Car Essentials for "Doers"
1. Chargers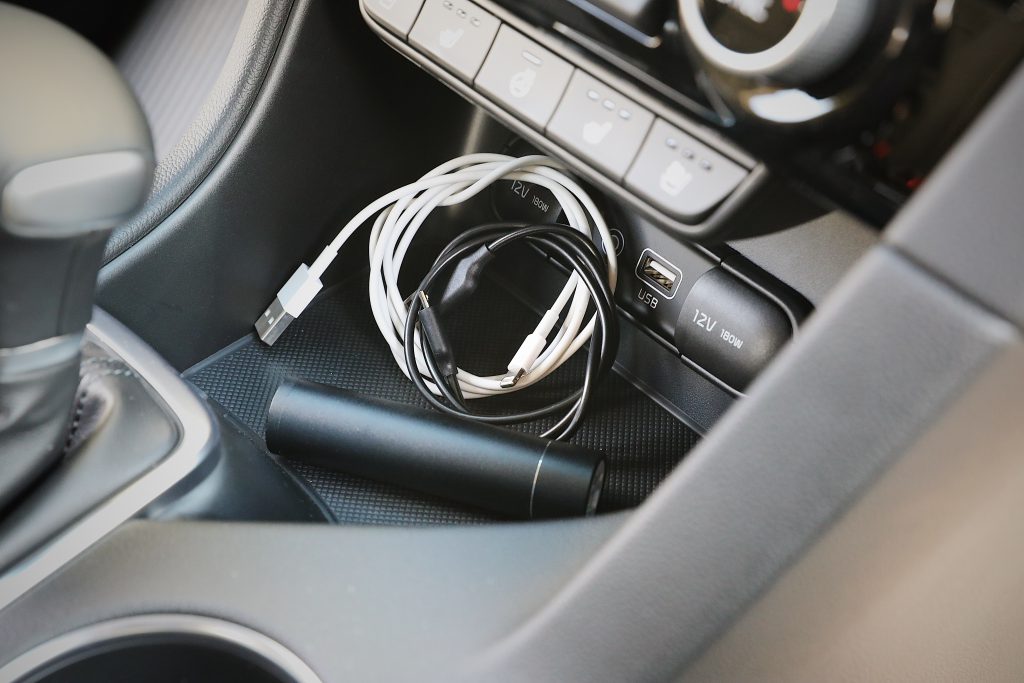 While I definitely mean one for your particular phone, that's not all. Keeping a courtesy charger for someone who has another kind (e.g. an Android charger if you're an iPhone user) is always a nice idea. Same goes for a small portable charger. You never want to get to your destination only to have to sit and wait for your phone to juice up before you can get out of your car.
2. Backup Beauty Kit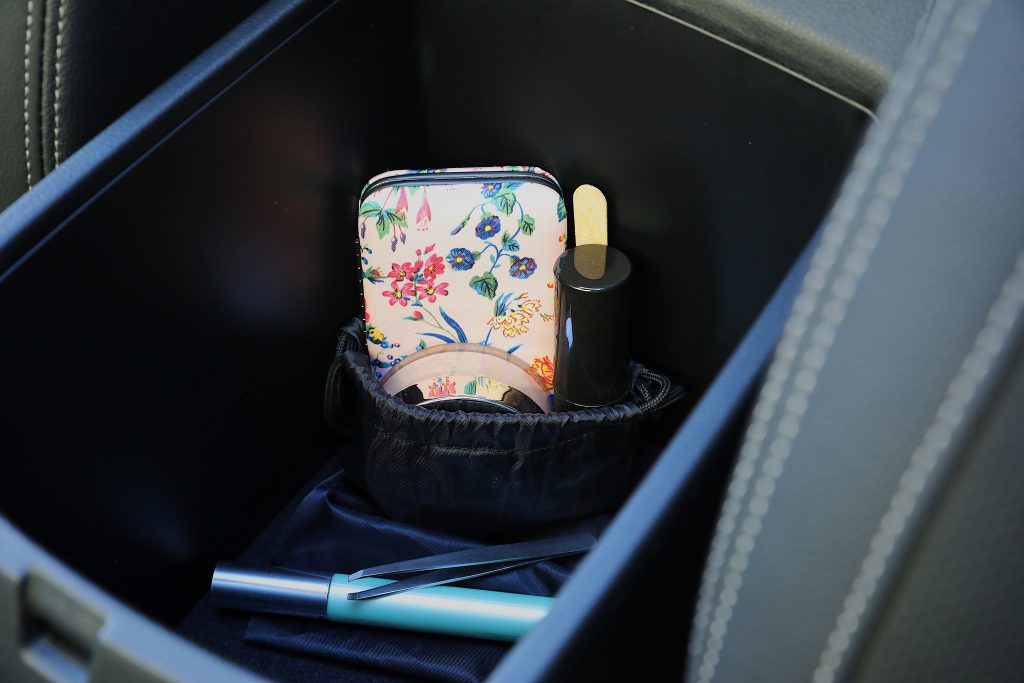 If you're someone who uses makeup, I don't think I need to sell you on why you would want to keep some in the car. The issue comes down to exactly what to have around. You definitely want to be ready for every problem, but budget and space are factors as well (I mean, it's the whole point of this post). My fix for the situation: get as many products that can handle more than one issue as you can.
Translucent Powder – Used for face and oily roots in a pinch (sanitize if using the same applicator)
Cheek and Lip Tint – One item, two purposes, done
Mascara – Can be applied to look like you're wearing a light eyeliner as well
Hair Remover – Can be a set of tweezers, or a mini-shaver
Gold Mouthwash – Also called "original formula", tons of uses from mouth rinse to deodorant
Mini sewing kit – Not just for the clumsy
3. Kleenex Tissues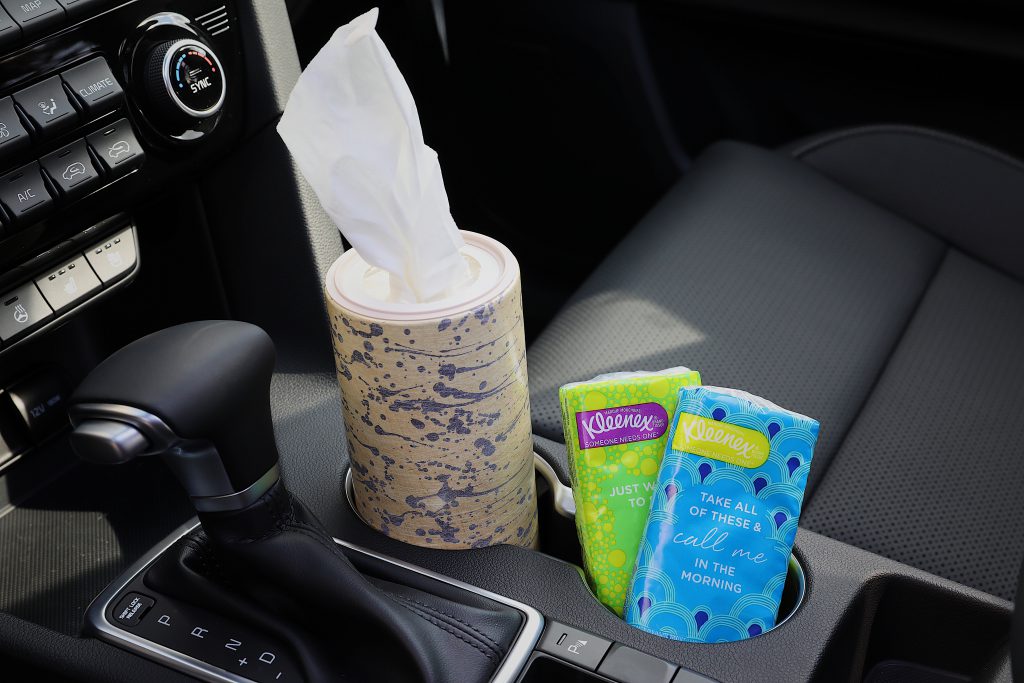 Growing up, there was always an entire bin in our necessities closet dedicated to those individual packs of Kleenex. No matter where we were, you could always count on my mother to have a tissue if you needed one. Despite this, it's not a habit that I immediately took with me after I set out on my own. Don't ask me why. I guess I liked living on the edge. After all, there's just nothing quite like that panicked rush of desperately looking for a tissue when you need one.
Kidding aside, when I did start stocking up on them for myself, it definitely felt like a solid step into being a put-together adult. So, you can imagine how excited I was when I first discovered the next item on my list while on an innocent trip to Target: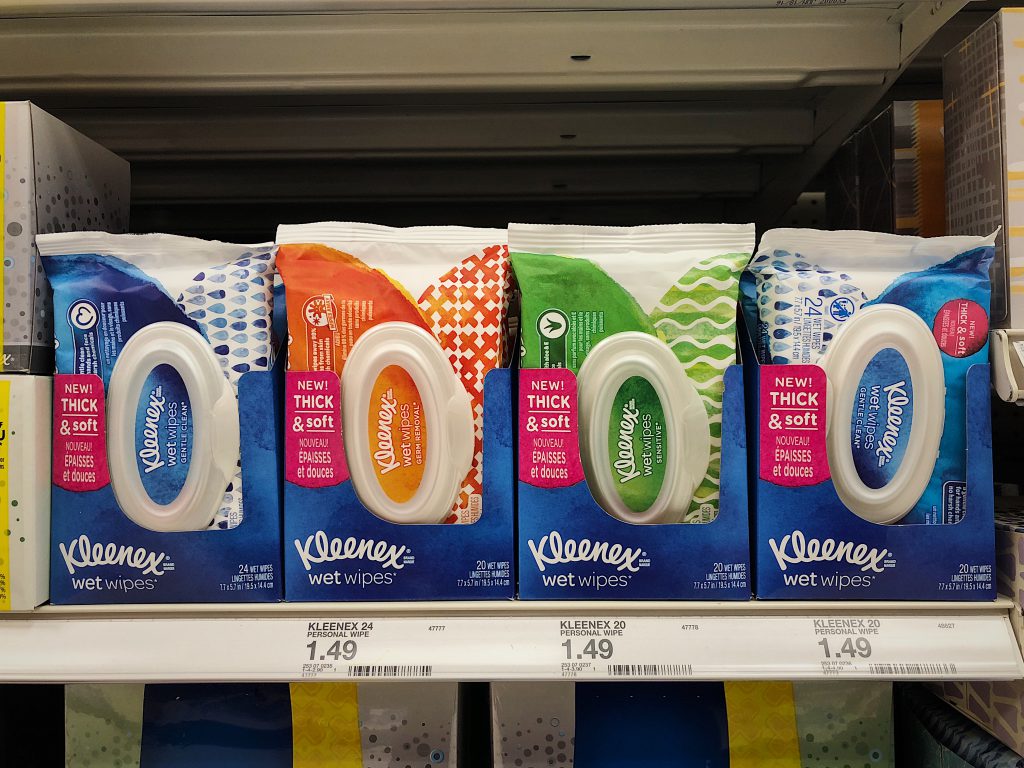 4. Kleenex Wet Wipes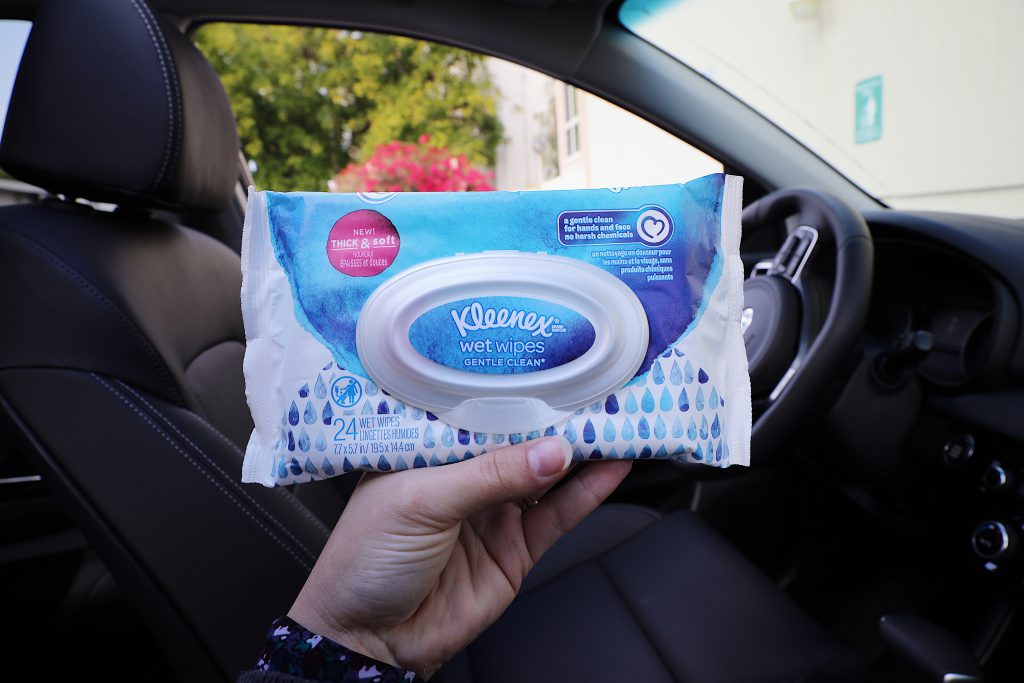 Yes, Kleenex makes a wet wipe! And, yes, it's a game-changer! As amazing as their tissues are, there are just some instances where you need a little more, especially when you're on the go. I honestly don't know where to start on the list of things these have been indispensable for. Days of running errands, especially those that call for lunch in the car, is the first thing that comes to mind. Kleenex Wet Wipes are good to use on both hands and faces and even have a sensitive option, so they're pretty perfect for these situations. Also, I'm the handy one in the family, which means the trips to home improvement stores are usually mine to take. Don't get me wrong, I love them, but I don't think I've ever left without at least my hands being visibly filthy.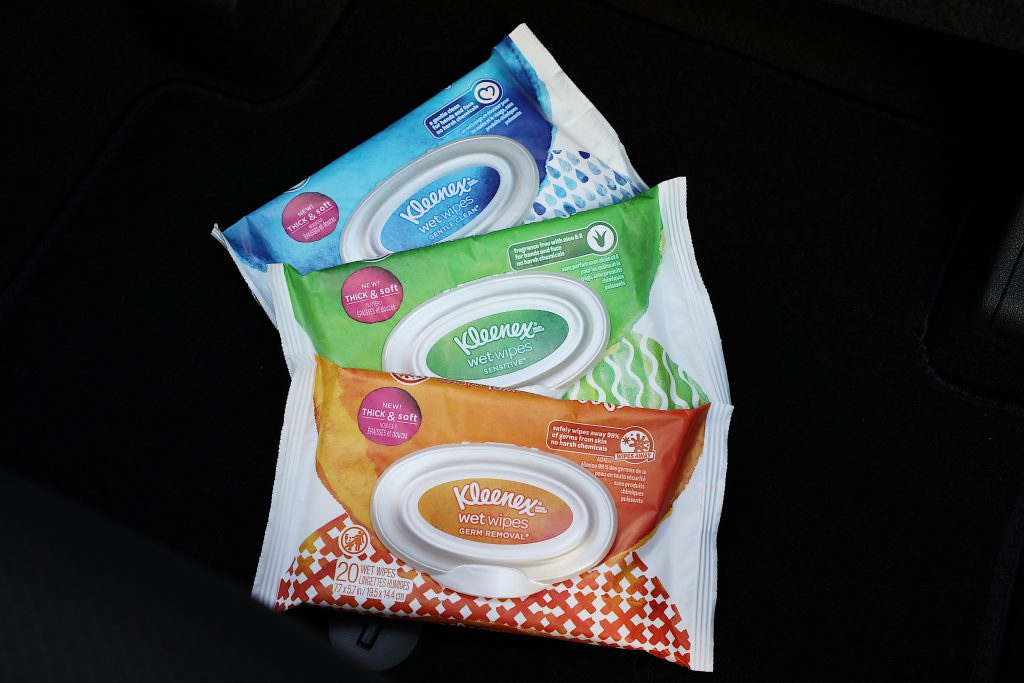 Finally, there's the fact that we live in Los Angeles. This gives us two things to contend with: First, between the mountains, ocean, and hiking trails, there's TONS of stuff to do outside. Awesome, but again, dirty. Secondly, the higher population concentration that comes with a city generally means a higher germ concentration as well. Bap-ba-da-duuum! Kleenex Wet Wipes has a germ removal option. AND it's free of harsh chemicals, so you don't need to worry about the trade you're making.
Buy on Target.com or at your local Target store (it's located in the facial tissue aisle)
5. Room & Body Spray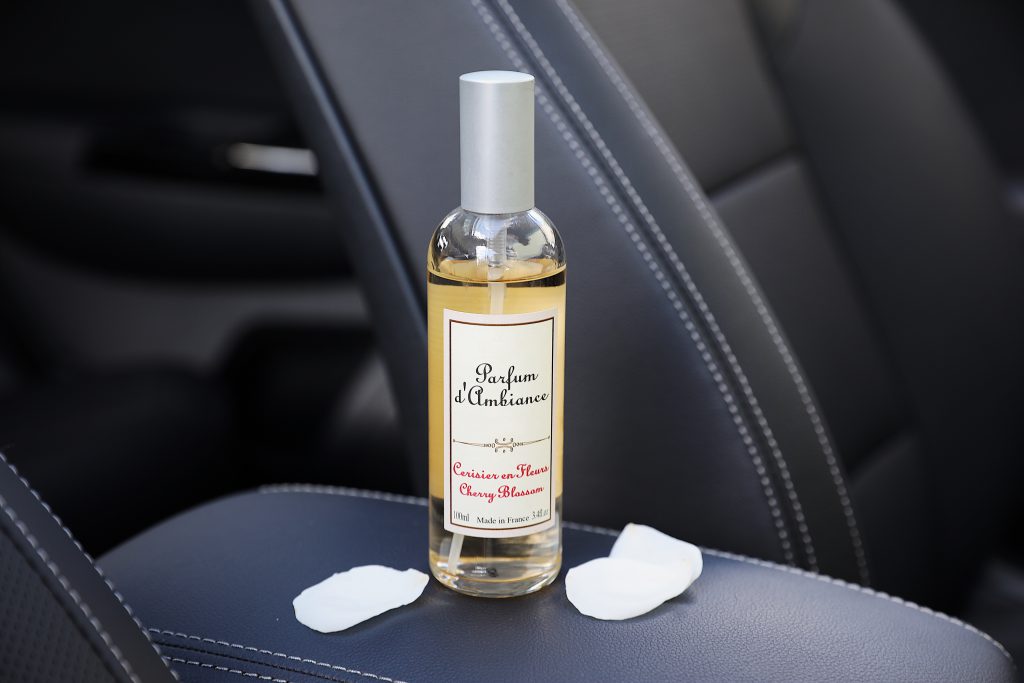 It might sound a little strange if you're not familiar, but these are great to keep in the car. Perfume is definitely one of the things I forget to put on when I'm in a rush, so I always try to keep some in the center console. The issue with this is that strong scents can be too much in confined spaces, especially if you're picking someone up. On the other side of things, we all want cars that smell nice. But (again) if it's too strong, it might follow you after you get out. A *light* fragrance meant for both rooms and bodies is the perfect solution for both problems.
6. Multipurpose Car-Cleaning Spray & Microfiber Cloth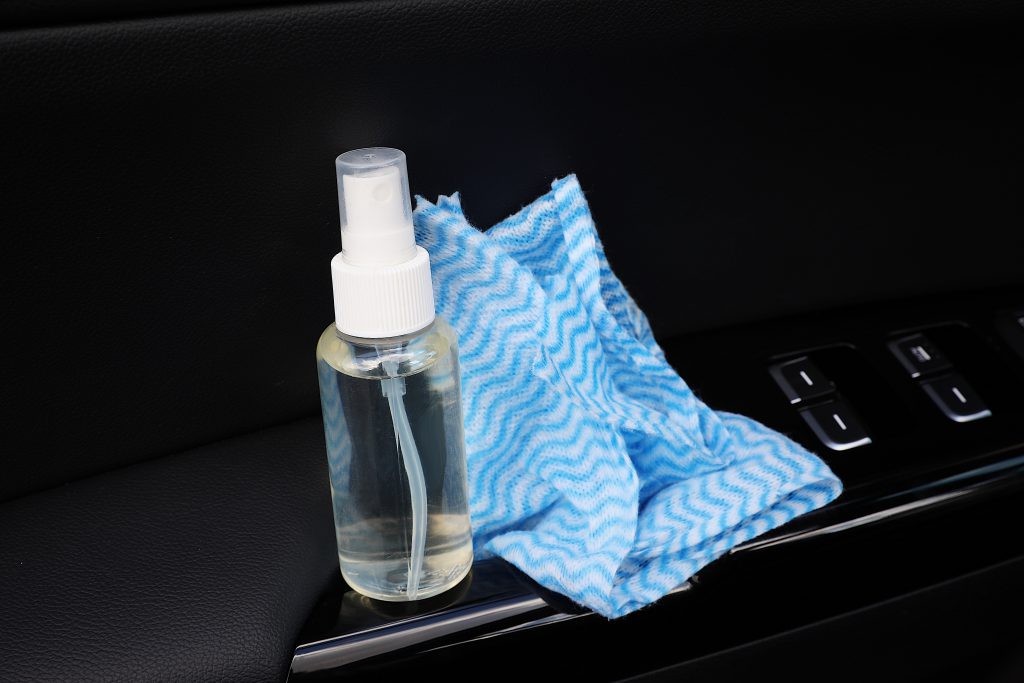 It's nice to give your car a proper cleaning often enough, but that doesn't mean you need to tote all the product you use to do it around with you wherever you go. A small bottle of multi-purpose car interior spray and a reasonably-sized microfiber cloth should be more than enough to get you by in between.
7. Pen and Paper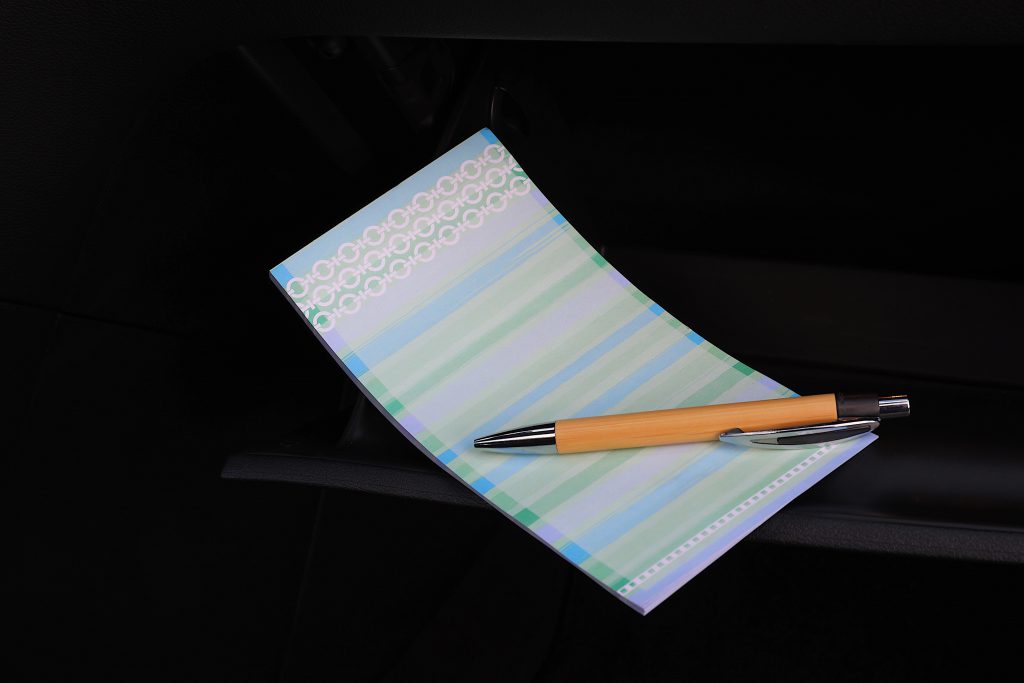 It's true that these have become much less necessary since our phones have had notepads. However, finding yourself in a position where you need to physically write something down and can't is similar to needing a Kleenex and not having one: awful.
8. First Aid or Bug-Out Bag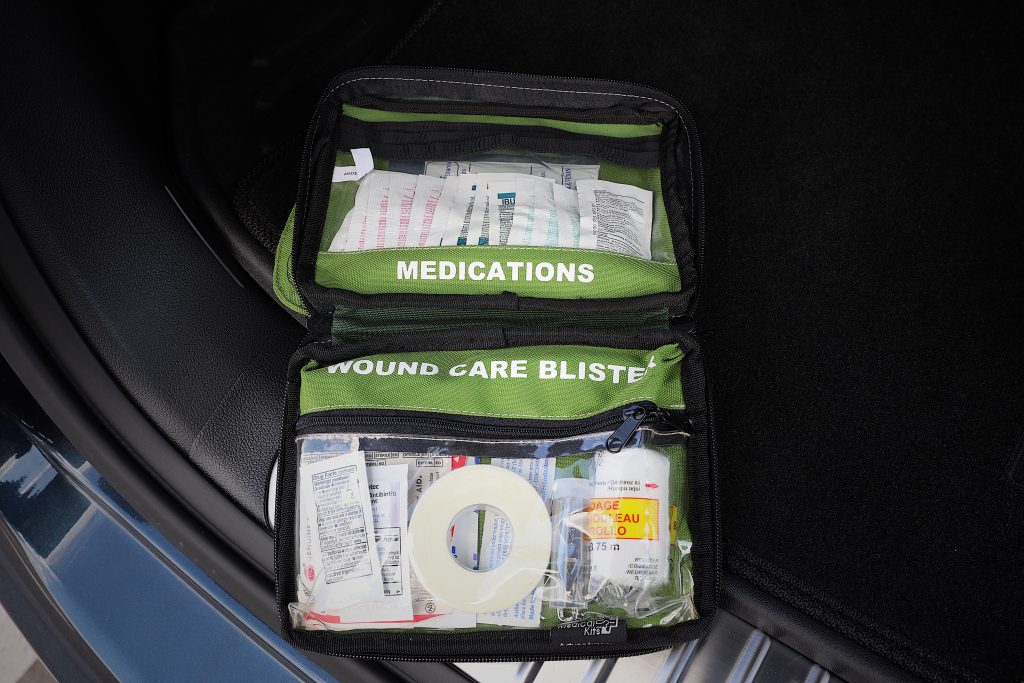 Okay, I admit that a bug-out bag is going to break the "single grocery bag" idea I was going for. You'll have to grant me a little leeway. One of the drawbacks of living in Los Angeles is a pretty constant threat of things like wildfires and earthquakes displacing you with little to no warning. That said, having one already in the car is a big enough deal that I think it's okay to bend the rules. For those that don't live in places like this, a travel first-aid kit is still important to keep around.
9. Wardrobe Backups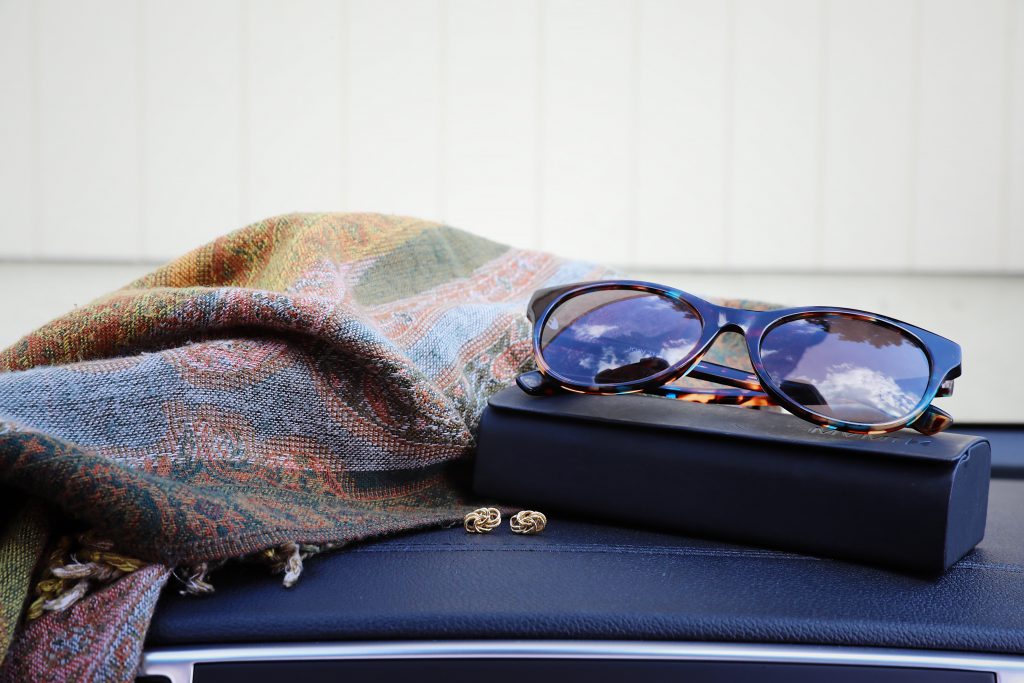 So this is definitely one of the categories that unnecessarily took up a lot of space before. But that doesn't mean I have to get rid of them entirely. Instead, I'm just going to be smarter about what I'm keeping around.
Earrings – just one pair, because I inevitably leave without them at least once a month
Sunglasses – because being blind when you're driving isn't great
Roll-up shoes – instead of three regular pairs (Being prepared for stepping into a puddle, getting blisters, or breaking a heel makes sense. Thinking "I might spontaneously want to go for a jog or to a high-society dinner," not so much.)
Neutral Pashmina – as good as a sweatshirt, takes up less space, doubles as an accessory
10. Tire Inflator, Pressure Gauge, and Multi-Tool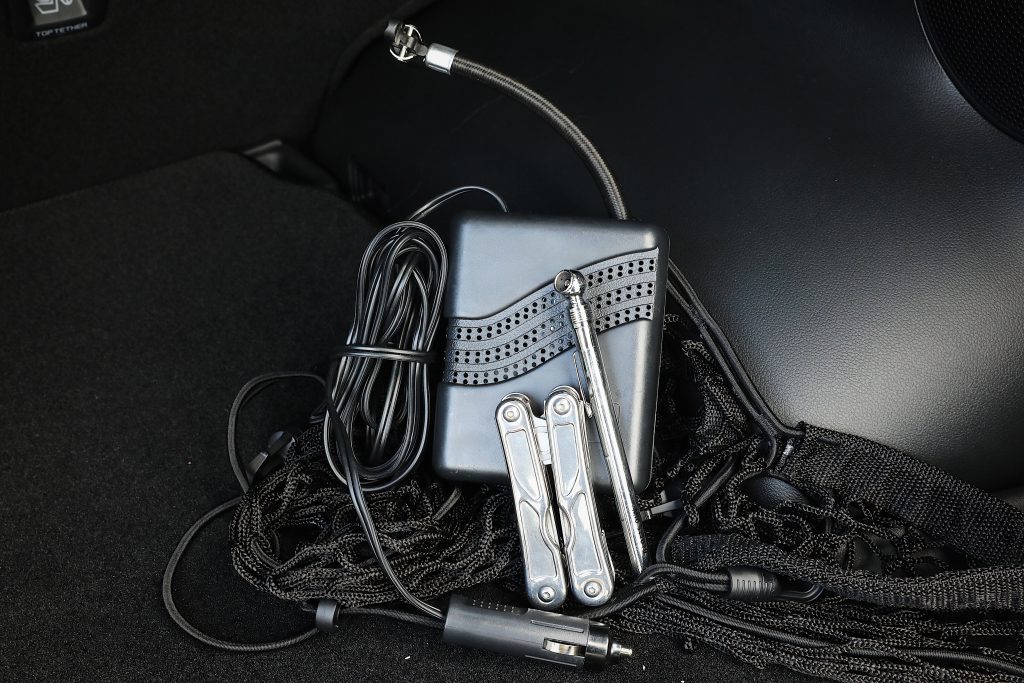 The last place we lived seemed to have construction going on around it ALL. THE. TIME. Between that and the fact that the tires on my last car couldn't seem to handle any temperature change at all meant my tire pressure light was basically on once a month. Investing in a proper pressure gauge and 12V tire inflator was absolutely one of the best things I've ever done. As for the multi-tool, there's not much explaining to do here. Even if you aren't keeping multiple toolkits in your car like I was, you'll be happy to have one if you ever need it.