I have a dirty secret, and it's not little. I used to be the WORST when it came to facial skincare. And I mean the worst. In high school, I would strip my skin with abrasive face wash and harsh toners and that was it. No moisturizer. (And I wondered why I kept breaking out.) In college, I lost the toners. I think the only reason I got away with this is that I was in that magical time for a woman called her early 20's. The time where, for just a couple of years, her body actually seems to like her. My metabolism sped up, my skin somehow looked great, my hair and nails were super strong, it was wonderful. And then, as quickly as it started, it was over.
It was about then I started to realize I was going to be paying a hefty price pretty quickly if I didn't get it together soon. I looked back to learn from past mistakes and realized that completely stripping my skin, forcing it to produce more oil, had hurt more than it helped. So this time, I went in the other direction. I switched to an oil-based facial wash and moisturizer and started using rosewater glycerin spray for toner. At first, this seemed to work quite well. Cleansing instead of stripping meant far fewer blemishes. Unfortunately, this lineup lent itself to an entirely new problem. I'm sure you can guess: blackheads and insanely clogged pores.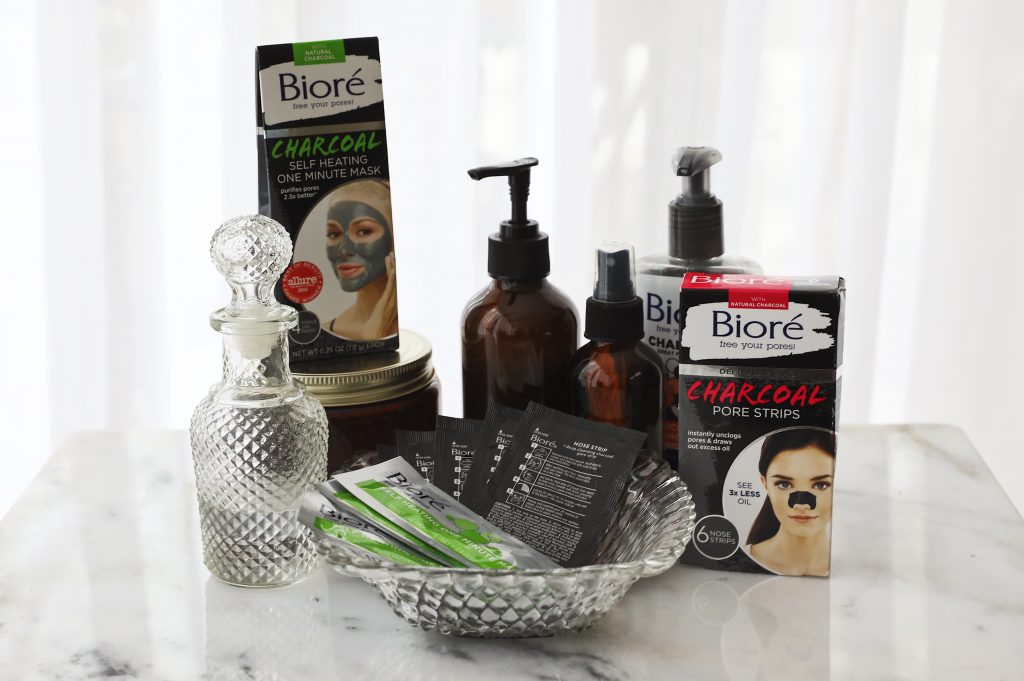 Finally, I decided to do something I should have done a long time ago, research. As it turned out, someone with rather oily skin like mine should have a system that includes a little bit of everything. So, I made a complete overhaul. I now have different morning and night regimens that include gentle cleansers, salicylic acid, different moisturizers, charcoal, and micellar water. It's only been a few weeks, but the change I've noticed is already excitingly promising.
As you can imagine, with so many years of improper skincare, there's a lot to be undone. For most of it, the correction will come with time. However, as far as those ridiculously clogged pores go there are ways to jumpstart the process. The best part is I don't have to spend an arm and a leg or put in very much work to do it.
Bioré Self Heating One Minute Mask and Deep Cleansing Charcoal Pore Strips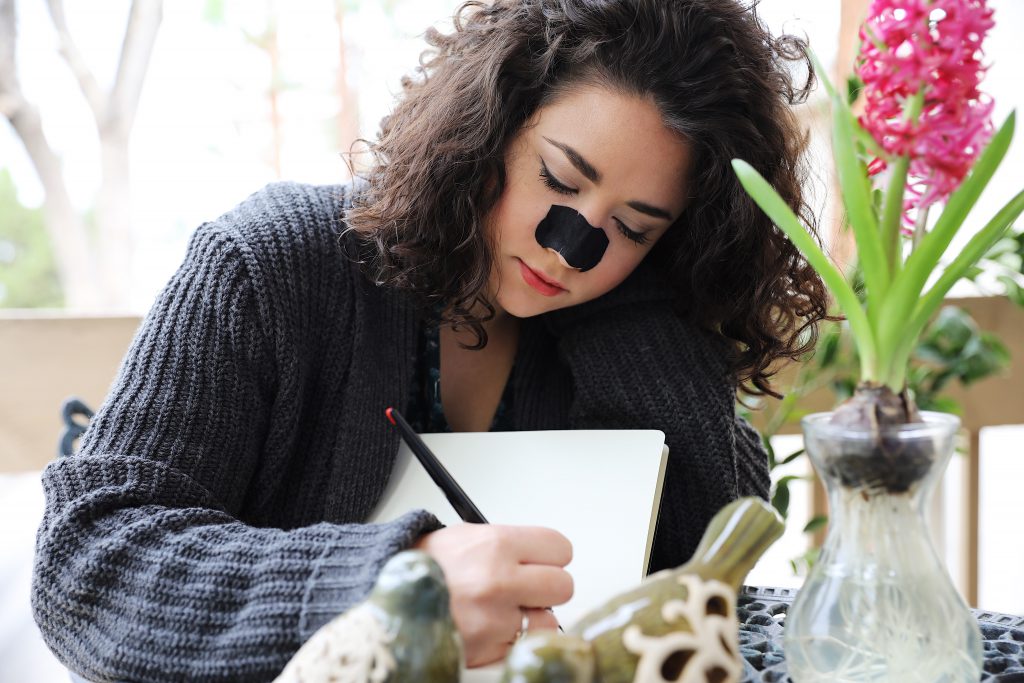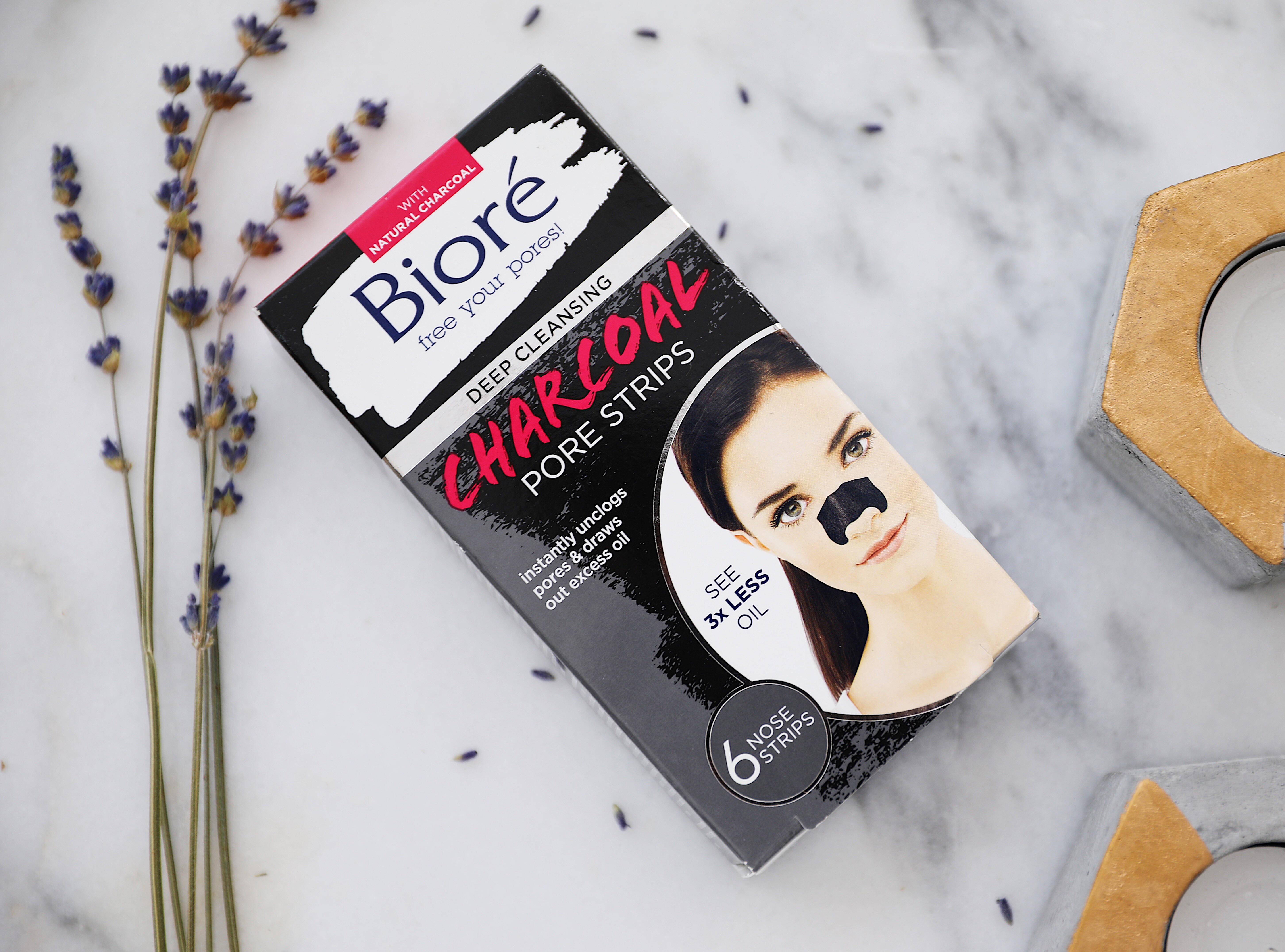 Chances are you're familiar (and in love) with Bioré's Pore Strips, but did you know they make them with charcoal? Yes, the deep down drawing-out power of charcoal has been combined with their dirt-magnet pore strips and the results are everything you hope they would be. The box advertises that it removes weeks' worth of buildup from your skin in only 10 minutes. I have to disagree. Not because I feel like it underperformed, but because I'm pretty sure they cleaned out my pores completely—and we all know there was more than weeks' worth of gunk piled up in there. I'll absolutely be adding them to my new skincare routine, probably about once every two weeks or so to pick up anything that's getting left behind.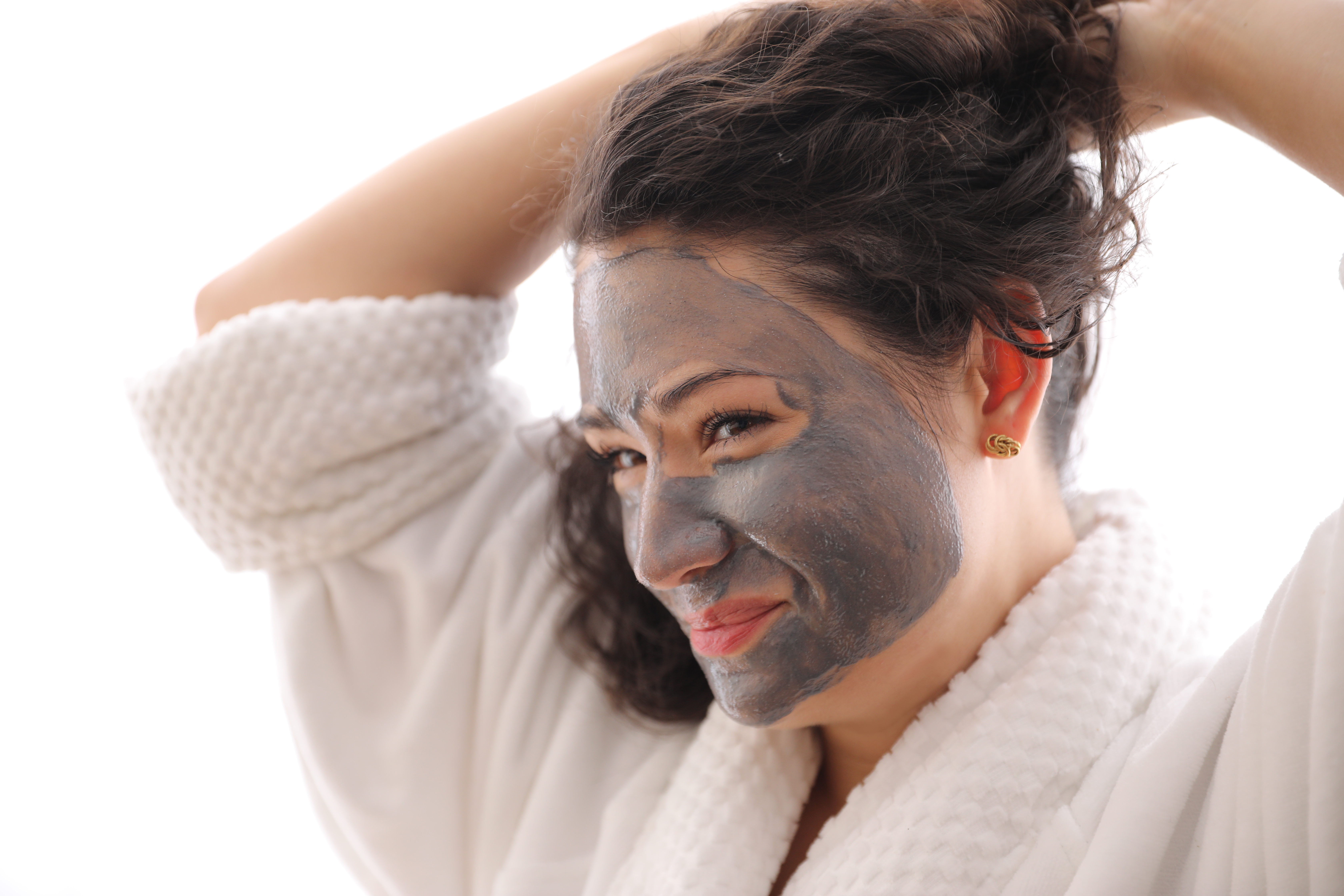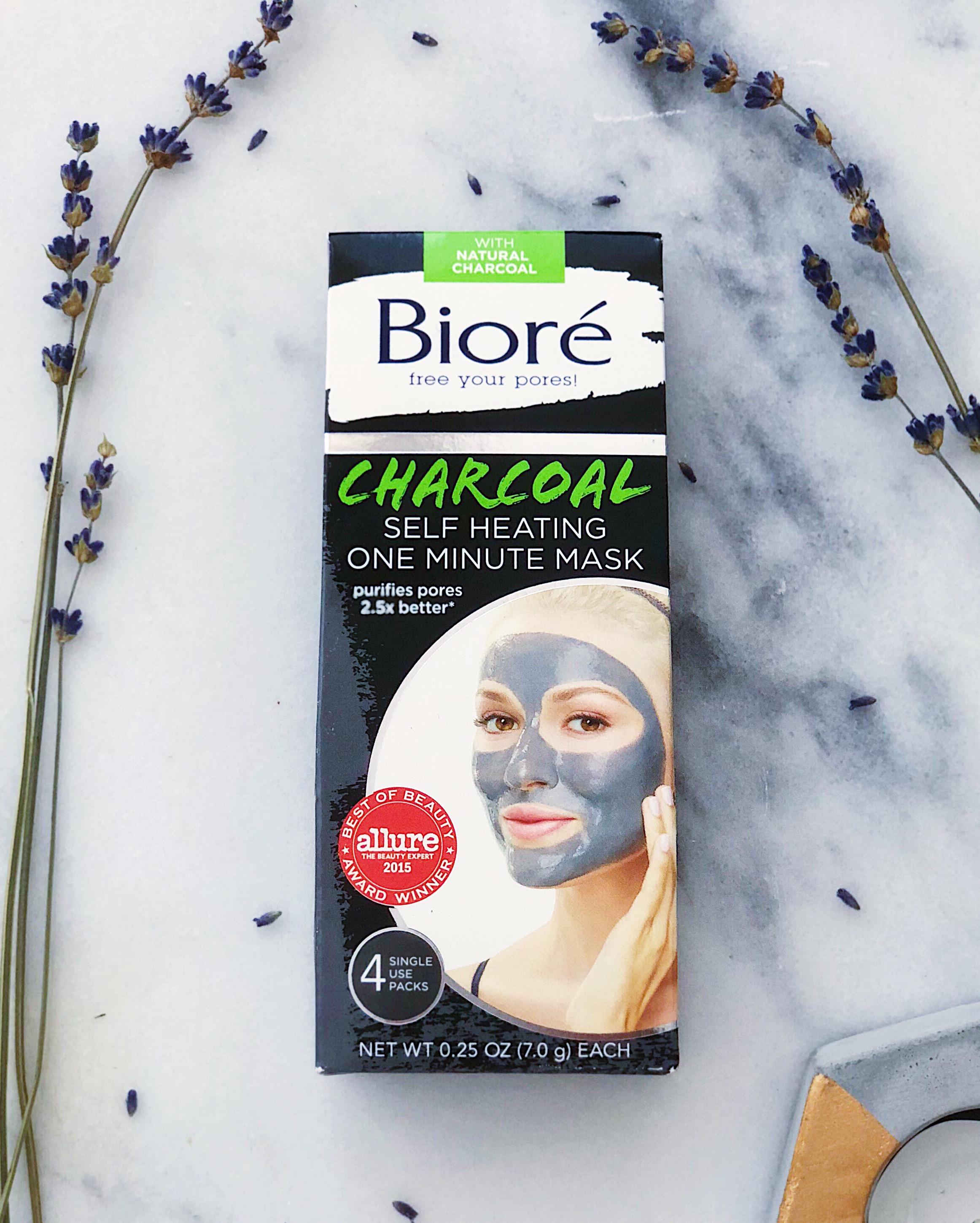 Sadly for me, having oily skin all over means clogged pores all over. But that's the whole point behind Bioré's Self Heating One Minute Mask, isn't it? It can be used multiple times a week and it only takes a single minute, so it's almost a mask/cleanser hybrid. A mask/cleanser hybrid that cleans 2.5 times better than a regular cleanser and leaves your skin feeling really, really ridiculously smooth. Honestly, I wasn't aware of this product before now (not that it's surprising), but I'm really excited to incorporate it. The masks are completely perfect for that boost I need to get rid of all the buildup I've acquired over the years. And it does it without completely stripping my whole face. I'm incredibly happy.
So, whether you've got a great little skincare routine of your own, or you're looking on fixing your mistakes, I would definitely recommend giving Bioré's Self Heating One Minute Mask and Deep Cleansing Charcoal Pore Strips a try. At only about $6 each, it's totally worth it!
Bioré Self Heating One Minute Mask and Bioré Deep Cleansing Charcoal Pore Strips can be purchased on Amazon here and here, respectively.