This post is sponsored by Ancient Nutrition, but the content and opinions expressed here are my own.
---
As you might or might not have noticed, a decent amount of my writing lately has been focusing on topics like getting healthy and getting older. You could definitely say it's been at the forefront of my mind. To be completely honest, I haven't been taking the best care of myself since the pressure of fitting into my wedding dress was lifted last year. As a result, I've not only gained back all of the weight that I worked so hard to lose but am now the biggest that I've ever been. While I could spend time talking about things like BMI, the main issue I have with this change in myself is the way that I feel, which is not great. I'm sluggish, my already problematic knees hurt more than usual, clothes don't fit, and my face has even begun to look a little foreign to me. Luckily, I have a husband that's been super supportive as I've been beating myself up (partially because he can relate). But we've both decided that, as a year approaches, it's been long enough. It's time to stop whining and do something about it.
To kick things off, we went back and looked at what had worked for us while we were getting ready for our big day. We had circled through a few different diets trying to find what was right for our schedules and lifestyle at the time, so we had a few to choose from. One that had yielded results relatively quickly was the Keto diet. We'd dropped a pretty decent amount of weight while still getting to eat ALL the cheese (whaaaat?!). The only reason we had stopped is that we were traveling so much and weren't as prepared as we could have been to keep it up. So, all we had to do was fix this problem and we'd be on our way. As it turns out, there are actually products out there to deal with our exact problem. Some of which, like Ancient Nutrition Keto Collagen also help with other issues I've been dealing with. Issues that might or might not have to do with the fact that I'll be 30 in a hot minute.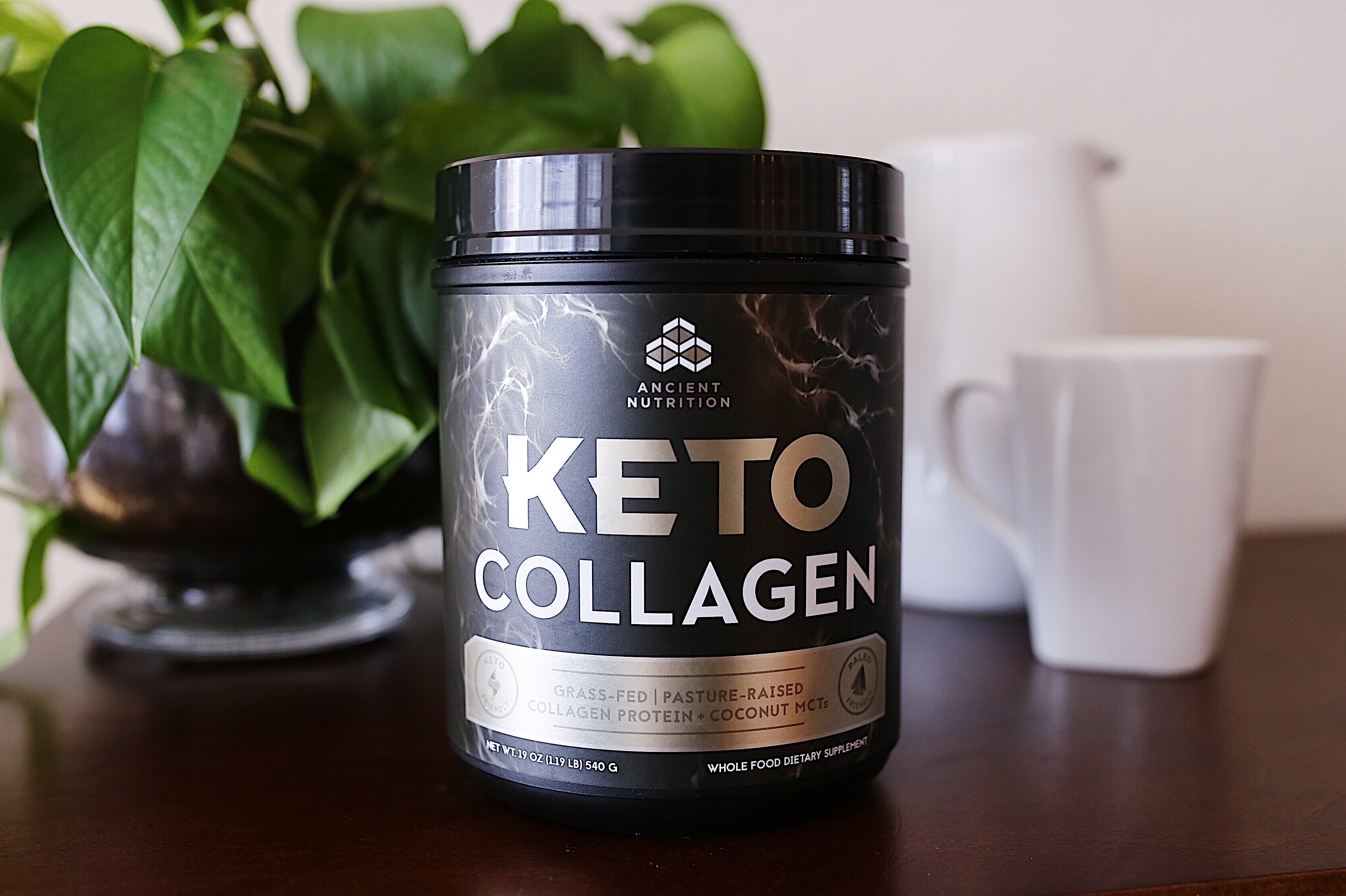 Yeah, bingo!
Ancient Nutrition Keto Collagen in a dietary supplement powder of grass-fed, pasture-raised collagen protein and coconut MCTs. MCTs (medium-chain triglycerides) are used in Keto diets to curb appetite, boost metabolism, aid digestion, and maintain Ketosis. So, when we go to travel this time, we'll definitely be taking some with us to keep things on track. As for the collagen aspect, it's basically the glue that holds our bodies together. Honestly, it was like someone heard about all of the problems I was having and decided to make a supplement tailored perfectly to take care of them. Love it when that happens.
In regards to how to use it, it really couldn't be easier. The powder is completely soluble, no matter what the temperature of what you're trying to mix it with might be, AND it's totally tasteless. Personally, I've been stirring it into my coffee to help with my fasting in the morning (which it's worked for beautifully) and mixing it in with whatever we're making for dinner in the evening. We're getting all of these health benefits and not a single part of ingesting it has been unenjoyable. The best part about it is that you don't even have to be on the Keto diet to get all of the perks.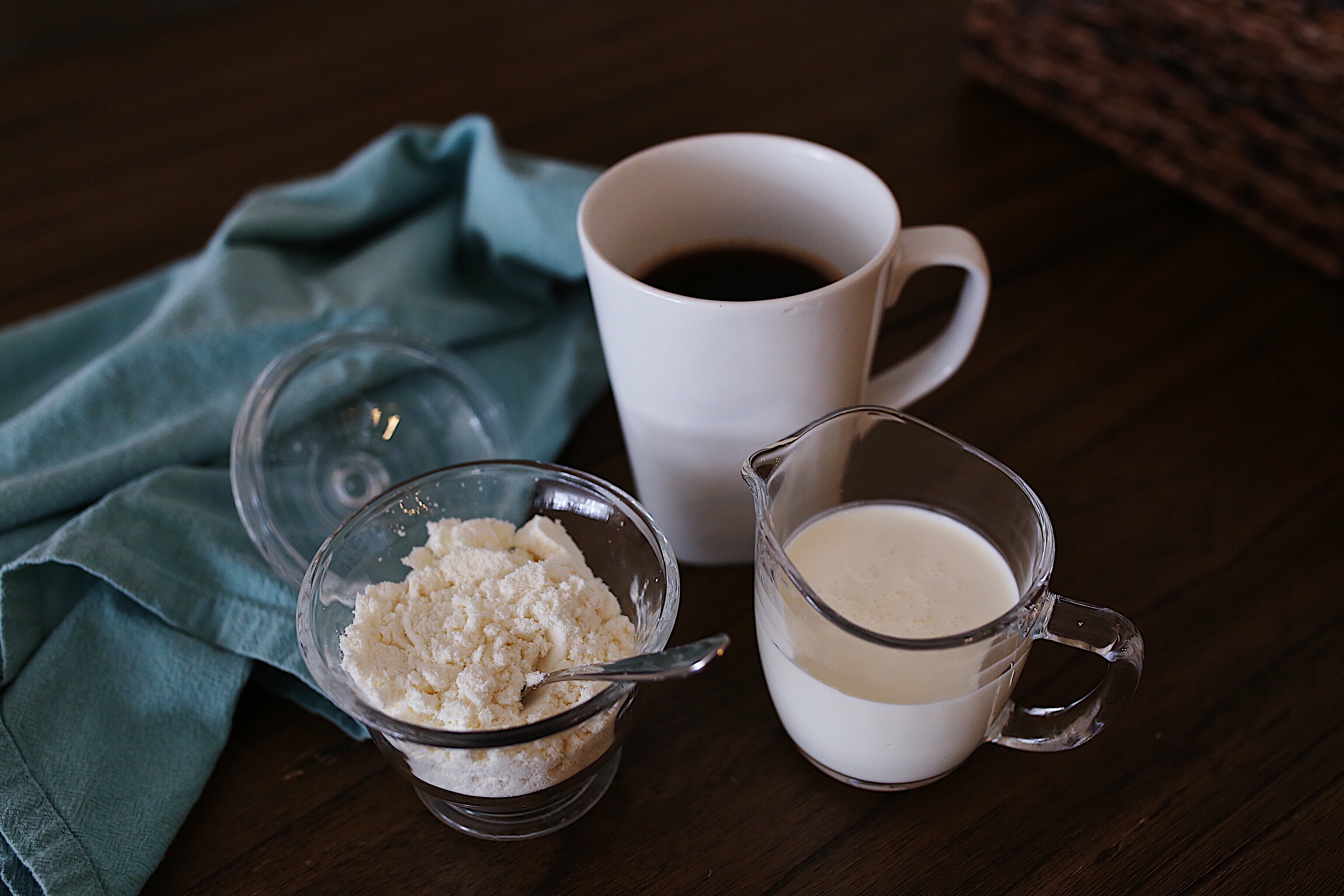 If you're new to the Keto diet and looking for a new recipe, or just want to see how easily Ancient Nutrition Keto Collagen can be added to a dish, I've included one of my favorites below. It was inspired by a combination of a different Keto casserole and the herb butter bacon turkey I make for Thanksgiving every year. It's ridiculously delicious, but looking at the ingredients it's easy to see why. And when you're done, be sure to check out Ancient Nutrition's website to learn more about their stellar product*.
* Now through 9/30/18, use the code KETOCOLLAGEN15 for 15% off your purchase!
Turkey Bacon-Herb Butter Casserole
1 Tbsp Olive Oil
2 lbs Turkey Breast Loins (cubed)
12-16oz bag Frozen Broccoli (thawed)
4oz Gouda
4oz Provolone
1/2 lb Bacon (chopped)
2 Tbsp Dijon Mustard
1-3 Scoops Ancient Nutrition Keto Collagen
4 Tbsp Butter (softened)
Herbs*
1 tsp Thyme
1 tsp Oregano
1/2 tsp Sage
1 tsp Rosemary
1 Tbsp Parsley
1 tsp Marjoram
Salt & Pepper
Preheat oven to 350℉.
Heat olive oil in a medium skillet over medium-high heat.
Add cubed turkey (salt and pepper) and brown on all sides. When finished, turn off stove and mix turkey in greased casserole dish with broccoli and 1/4 of the cheese.
In a mixing bowl or food processor, combine chopped bacon (cooked or uncooked is up to you) through marjoram until thoroughly incorporated.
Add bacon butter mixture to casserole dish, focusing on the top of the other ingredients.
Top with remaining cheese, a little more salt and pepper, and cook for 30 minutes (until cheese is melted and meats are cooked through).
*If you don't have/want all of the herbs, no problem. I recommend mixing what you have/want into a small dish on their own before adding them in with the rest. The key is to get it to smell the way you want it. If it smells good to you, it's probably going to taste good too 🙂