This post is sponsored by Pepto Bismol
 In case you missed it, Joe and I have chosen to do a destination wedding for our upcoming nuptials at the end of this month. As we are both transplants to Los Angeles, and aren't from the same hometown, it was inevitable that the majority of our guests would have to travel, regardless of where we held the celebration. It was when we were looking into the cost of flights and stay for each location that it dawned on us: it would cost everyone about the same amount to fly out to an all-inclusive resort for a few days. So, that's exactly what we decided to have them do.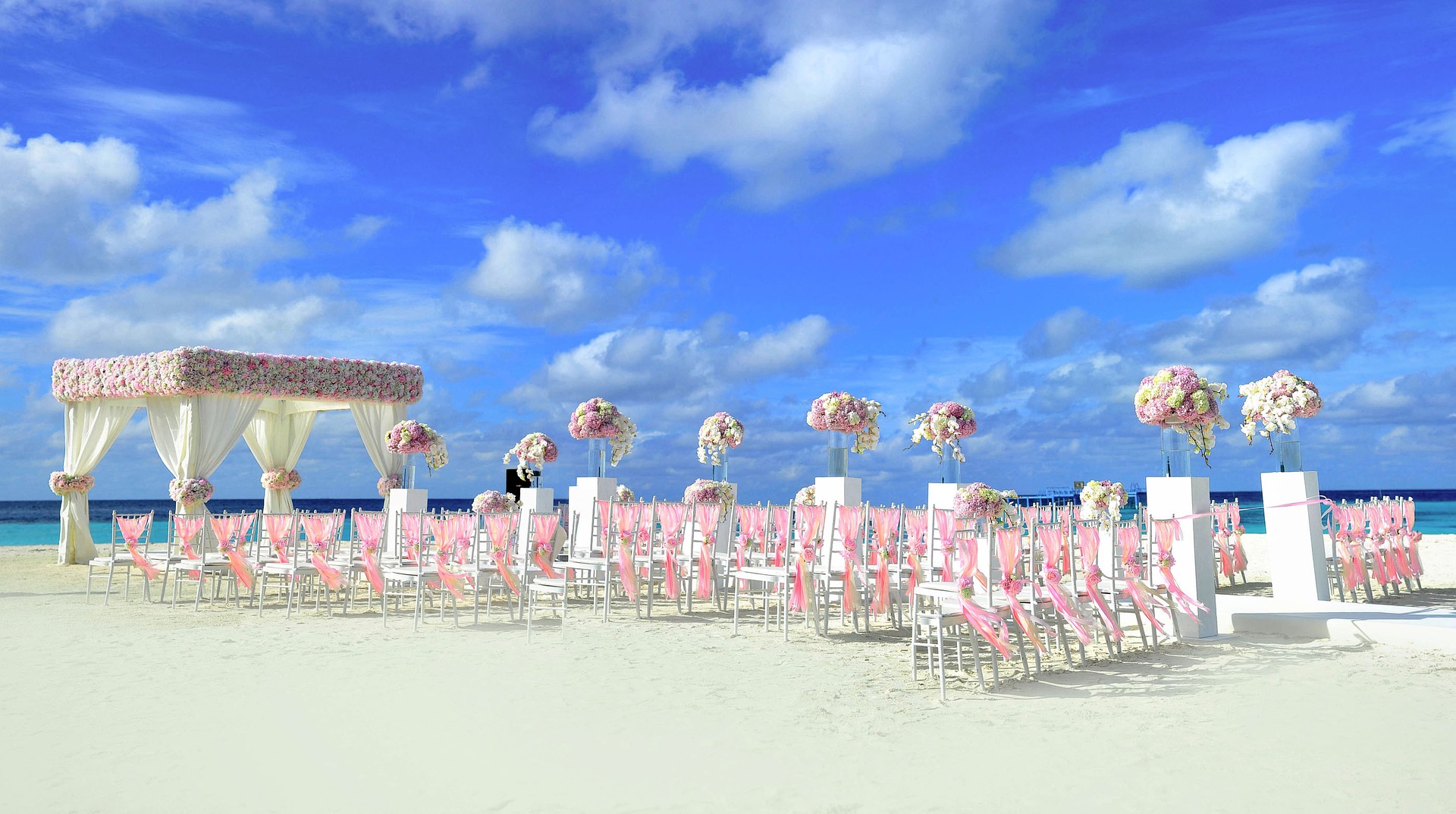 Now, this is the only wedding I've planned, so I can't argue to be an expert. However, as I've been going through the motions, there have been a few things that I've noticed would be much easier if I were planning something close to home. On the other side of things, though, there are absolutely a few perks to the whole situation that are making everything worth it. So, whether you're on the fence about if a destination wedding is right for you, just like to read about wedding stuff (no shame), or are already planning one and like to know that you're not alone, hopefully this post will help you out!
Guests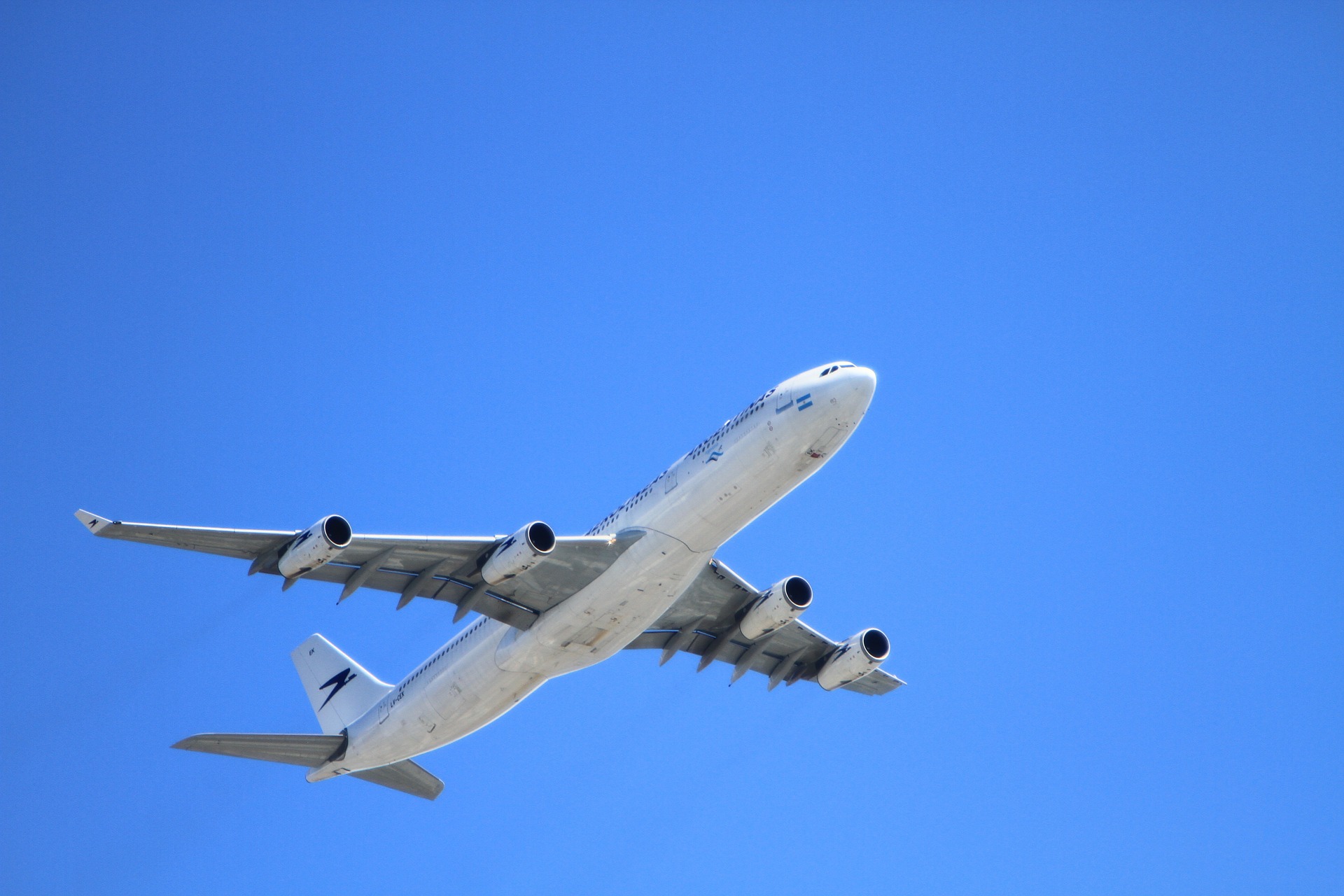 Con
(That's right, I'll be starting with 'Cons'. Better to leave off on the positive, yeah?) The biggest con in terms of guests is definitely the extra wrangling you have to do. Where with a normal wedding (typically) all you have to do is make sure the locations and times are on the invites. Chances are most of your guests are either from the area or pretty familiar with it, so they'll have a place to stay and know how to get around. With a destination wedding, however, not only do you have to relay the times and locations for the day of, but your guests are probably going to look to you for advice on flights and stay as well.
Pro
The pro side of the guest aspect is the list itself. Weddings usually come with an understood protocol that you're going to invite, at the very least, every family member and friend that you have. The problem is this can led to numbers quickly getting out of hand, which isn't so great if large weddings aren't your thing. Having your wedding in some far off land can be the perfect excuse for keeping your guest list limited to the people closest to you, without offending anyone else in the process.
Location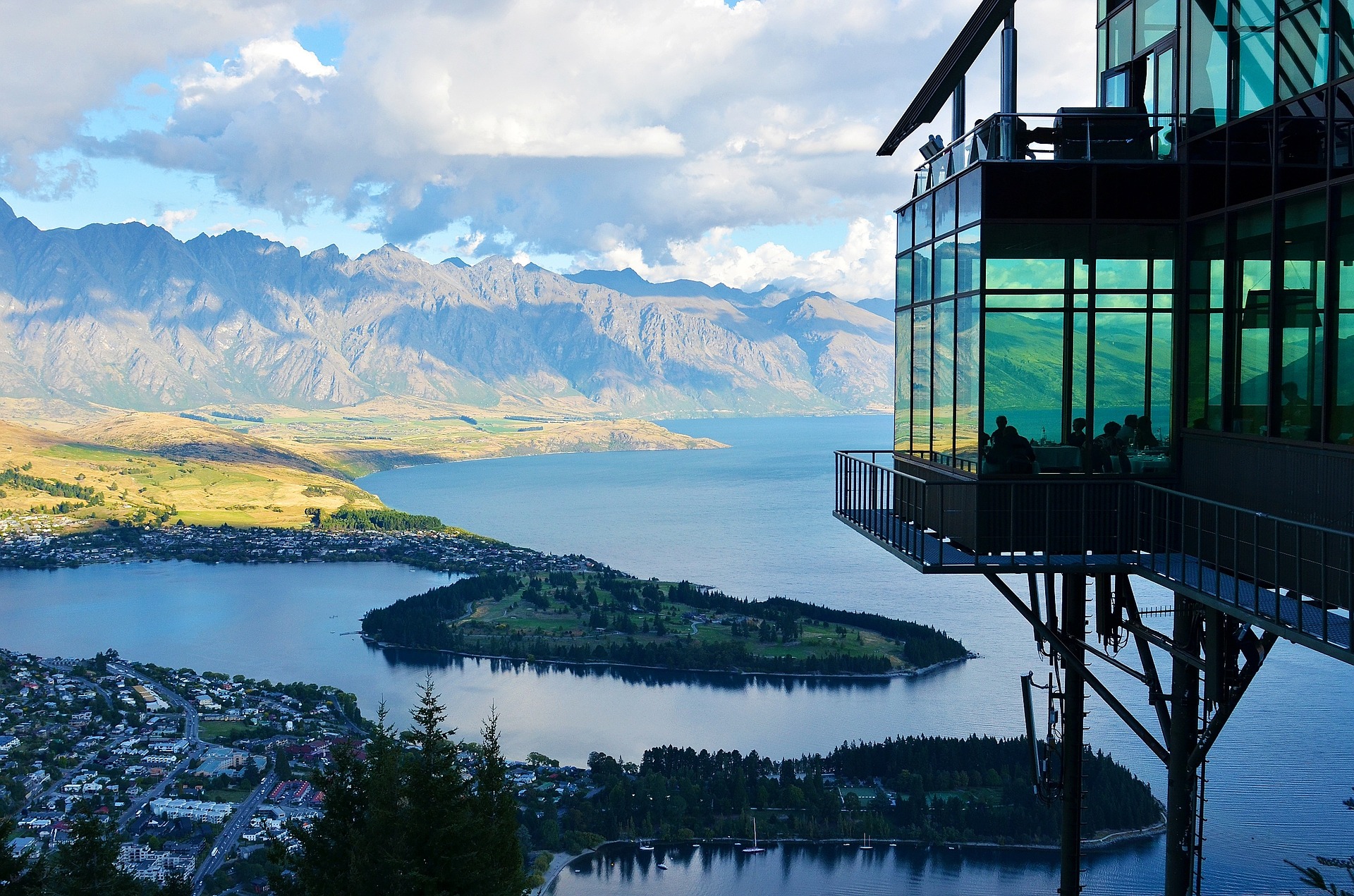 Con
Hands down, the worst part about locations when planning a wedding that's not near you is scouting. Now, I'll preface by saying I inarguably made this much harder on myself than it had to be. I'm more than certain I looked at every all-inclusive resort in the Caribbean at least twice before making my decision…and there are a lot. Obviously most people aren't going to do this to themselves, but the point is the decision definitely isn't made easier by the fact that you're likely not getting to visit all of your choice options beforehand. And if you're one of the luckier ones that has been to their chosen location, I applaud you. Unfortunately, you've still got layouts and decorating to contend with.
Pro
As negative as that last bit was, the truth is your wedding is most likely going to be absolutely amazing. Chances are you chose your destination because it has spectacular scenery or atmosphere going for it—two things that are going to lend themselves to a wonderful, gorgeous event. That said, when dealing with scouting and/or decorating troubles, keeping this in mind is undoubtedly going to make things a little less stressful.
Food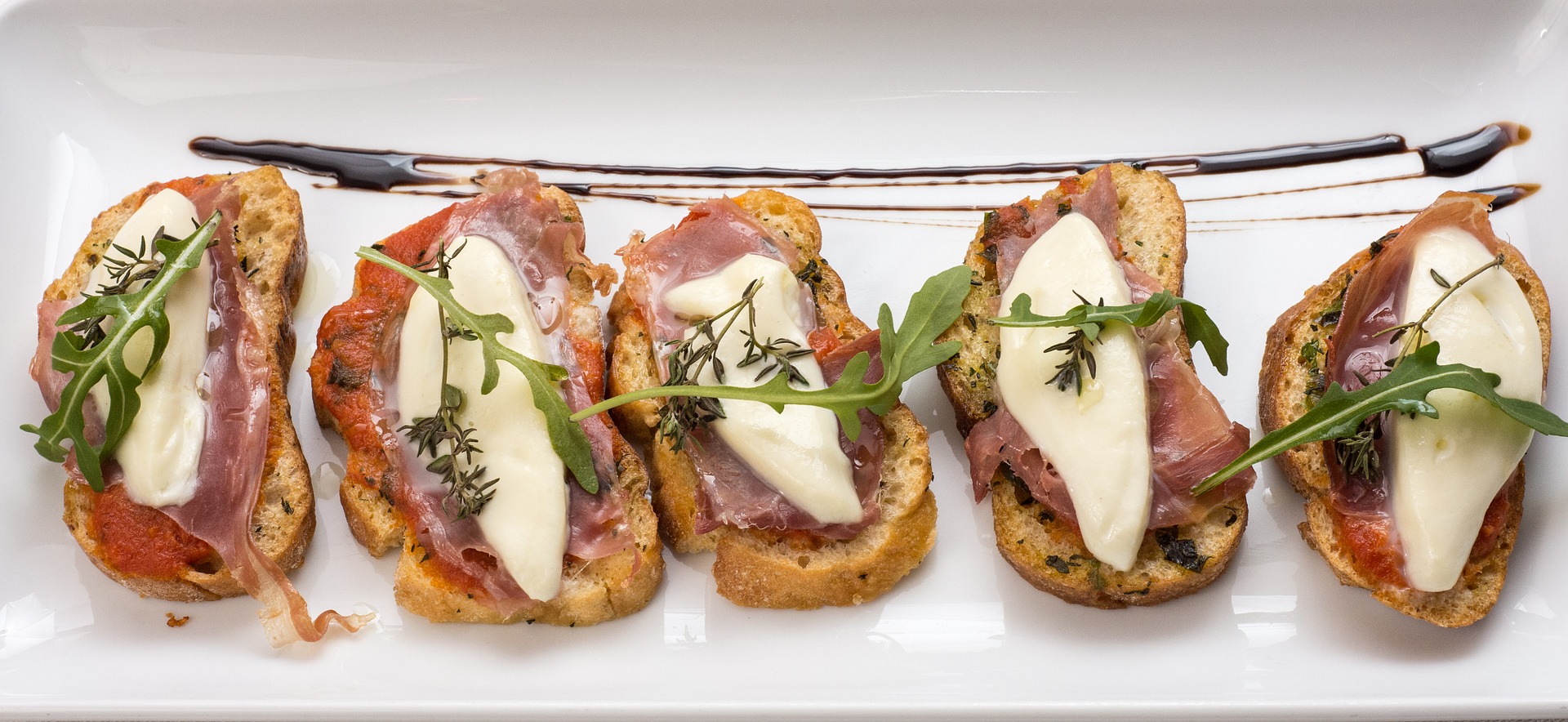 Con
Ahhh, the food! It's sad to say but with a destination wedding you're probably going to be giving up on one of the best parts of planning: the food and cake tasting. This was especially hard for me as there are very few people out there who love cake as much as I do. But don't worry, I've powered through, just as I'm confident you will too.
Pro
Food! Do I need to keep going? Okay, granted you will be relinquishing some control here, which can be hard to do. But, to be honest, the reviews and your personal tastes are most likely going to be enough to help you make your choices. And maybe your location has the added benefit of serving foods that you wouldn't normally get at home. Worst-case scenario, you choose a menu so that's amazing, your guests have to try a little bit of everything. As long as you've included Pepto-Bismol in your toiletry baskets, your guests can enjoy your whole menu, worry-free. (Pepto coupon? Here you go!)
Travel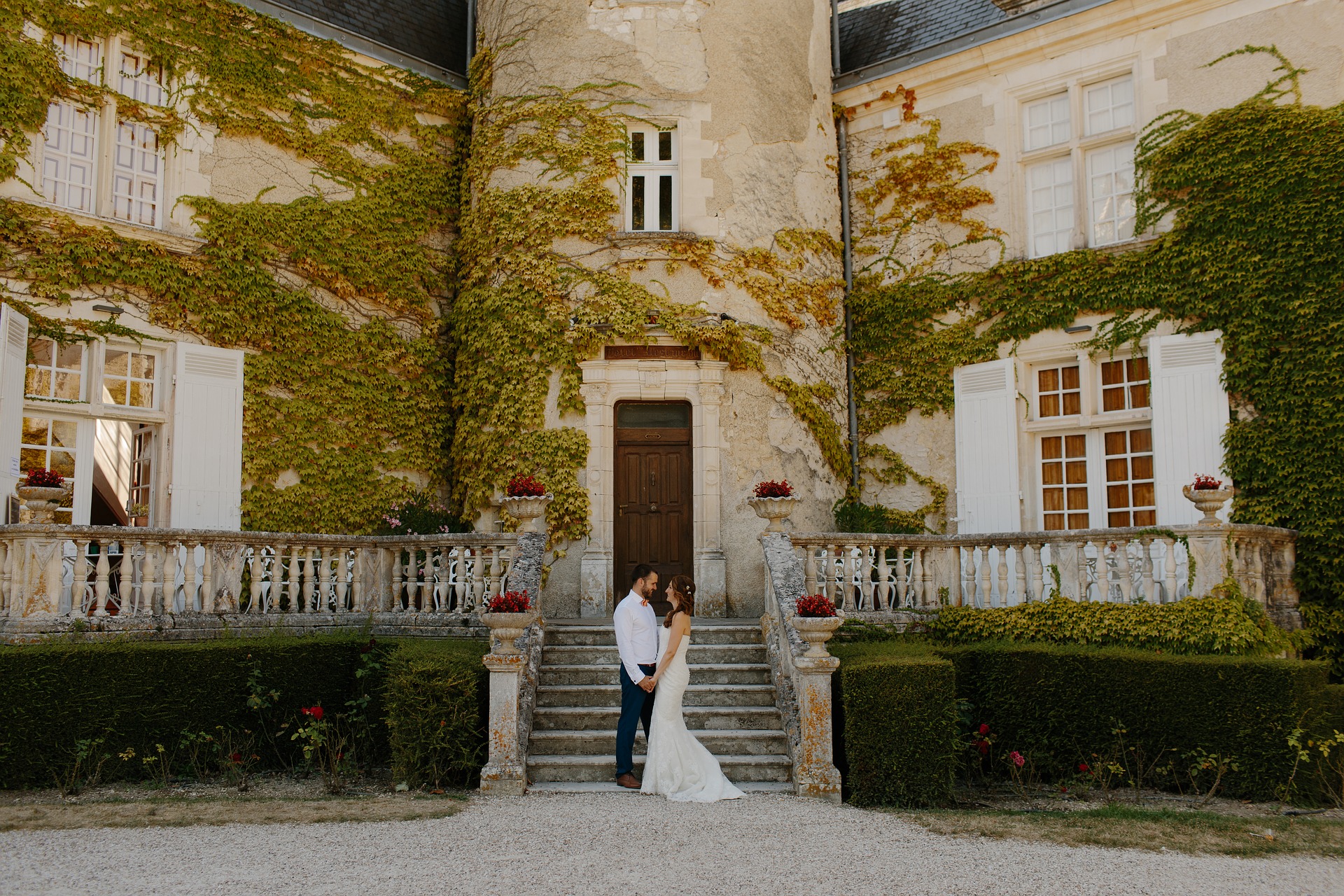 Con
The big one here is going to be the designated luggage or shipments involved to get all of your extras to the location. Joe and I decided to keep things light by only brining our favors and gifts from home and it's still going to require at least one XL suitcase to get the job done. Still, I think this is going to be a worry that I can mark off once I've done my checklist a couple of times, so not really that big of a deal.
Pro
The pro here far outweighs the con, and that is: If you do things right, you're going to be getting a pretty sweet vacation out of the whole event. The key here is to plan your wedding as close to your arrival day as you can. Obviously give yourself an adequate amount of time to get the final details in place and meet any requirements the country might have for legal marriages, but after that go for it! We scheduled our wedding for directly in the middle of our stay. The way it works out, we have a couple of days to get things lined up while friends and family come in, and then we can relax and enjoy ourselves completely with everyone for the last few days.
Memories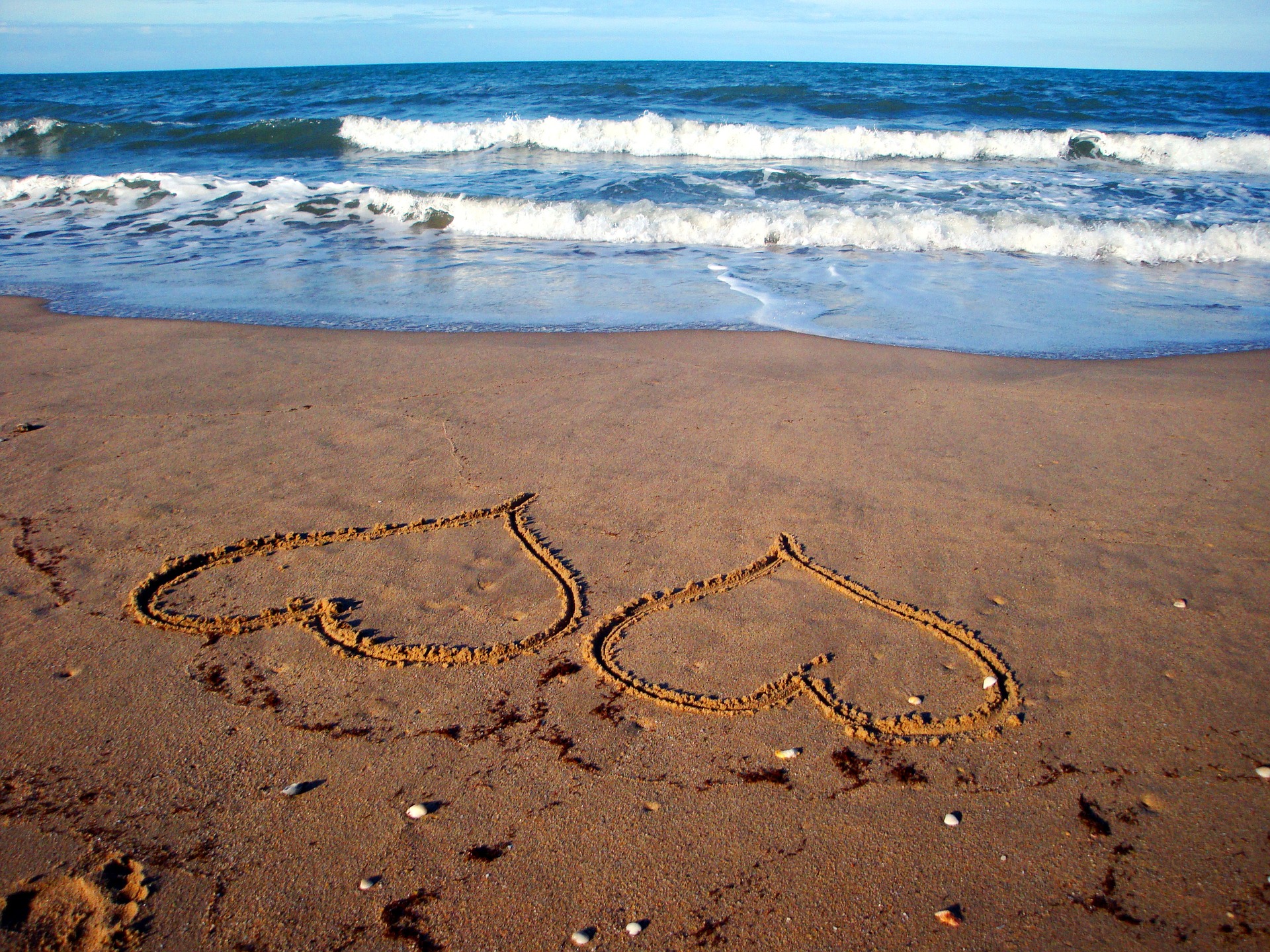 Con
Con as far as memories go when planning a destination wedding?
I'm sorry, can you repeat the question?
Seriously, planning a wedding is stressful. Make it a destination wedding and you're just throwing a wrench into an already unpredictable machine. Obviously this is not the first time you've heard this, but it's hard to know exactly how it's stressful until you're the one doing it. I used to work in the Art Department for film so I thought it would be an easy task, that people just weren't organized enough to stay on top of things. Joke. Was. On. Me. As the wedding gets closer and closer I've found that my memory keeps getting worse and worse. I believe I'm about at goldfish status no–
Pro
And on the other side! Your memories of your wedding are going to be AMAZING. Ideal scenario: you're in a gorgeous place having a completely wonderful time for days with the people you love. Not so ideal scenario: that place you're at isn't as great as you thought, maybe the weather doesn't hold up, things don't go as planned. However, you're (again) with the people you love. Even if those memories are ones you're going to look back on as something you got through together, it was still bonding time, and that's absolutely the point to having them there for this incredibly meaningful event.
For more wedding planning advice sponsored by Pepto, check out this video with my fiance, Joe's Daily, about how to properly do a bachelor/bachelorette party.
Gorgeous header photo by Smart Photo Courses. Check out their wedding photography guide here.