This is a sponsored post written for ZzzQuil. I was compensated for this post by Vicks as part of the Vicks Ambassador Network but all opinions are my own.
Over the last couple of years, I've started to travel much more than I ever had in the past, taking me – in my mind anyway – from amateur wanderer to well-seasoned adventurer in a short amount of time. This development is definitely is due to two recent changes in my life: One, I've moved more than 1500 miles from home, and two, I finally have the means to vacation properly. Whether it's for the biannual trips that I take to visit my family, or the amazing excursions with the boyfriend (aka Joe's Daily), I've narrowed my packing down to five easy go-to's that work no matter where I'm going. Because, you know, sanity is important. Hopefully these #TravelTipZzz will help you as much as they've helped me.
1. Designated toiletries for travel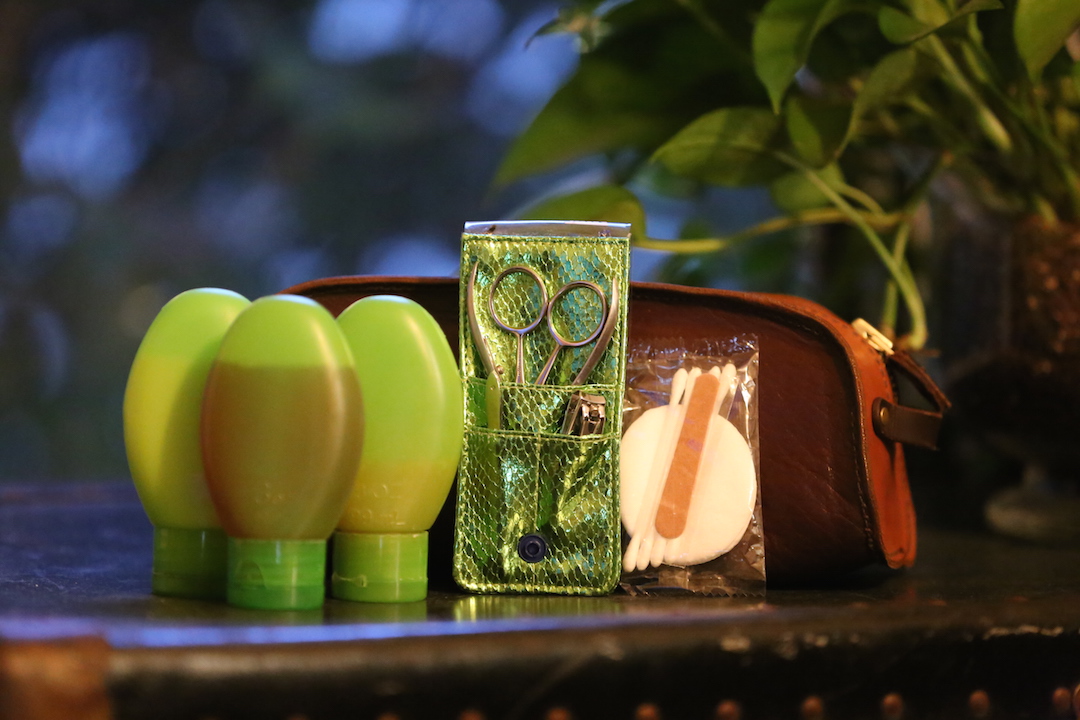 This was a huge one for me in a few different ways. While I like to think of myself as a low maintenance person in terms "getting ready", the amount of product I have to pack when I go somewhere for more than a day would argue otherwise. Adding to the problem, I used to have to wait until I was completely finished getting ready to leave before I could put most essentials in my bag. This meant having to tack on an additional hour for all of the packing, rearranging, and second-guessing that I had to do. That being said, it's no surprise that keeping a toiletry kit totally separate from what I use when I'm home helped tremendously cut down on how long it takes me to prepare for a trip. And when you consider that most toiletry products have a shelf life of at least a year, it really didn't make sense not to (also, the time it buys if you run out of something important when you're home and need to be somewhere). Just be sure to mark the bottles so you know how long they have left and you're good to go!
2. Prepare for your downtime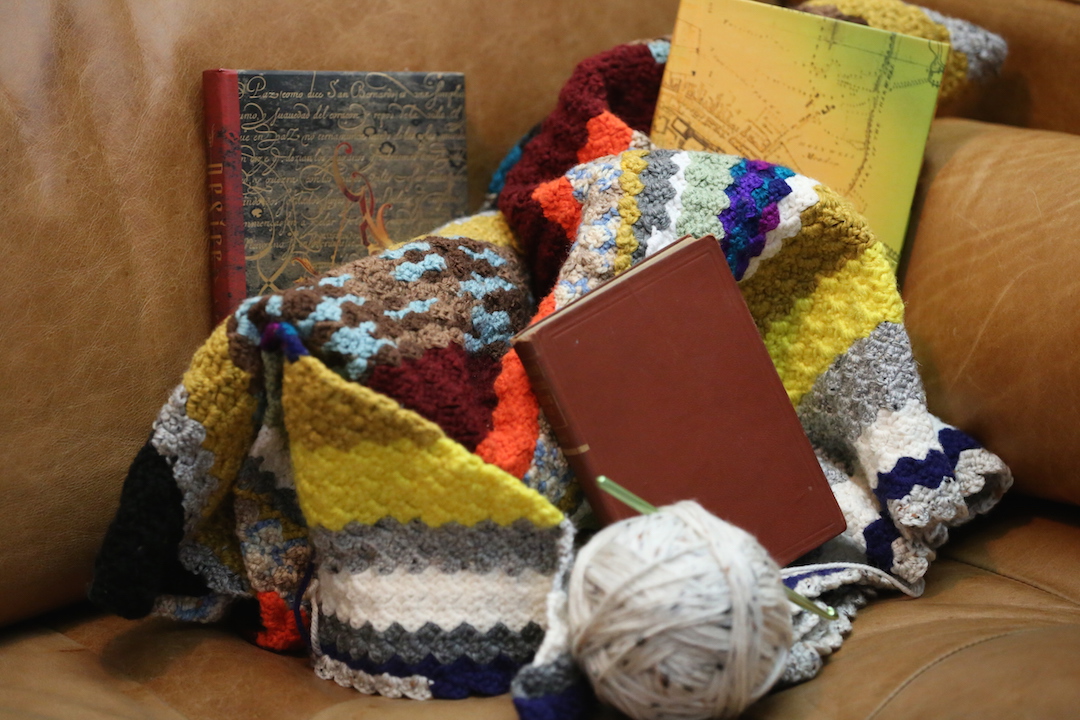 When getting ready for a trip, all of my attention generally gets divided between what I need for my destination, and the stresses that come with getting through the whole airport situation. It's not until I've gotten through security and settle down to wait for my flight that I realize that I haven't brought anything to occupy my time until I get to where I'm going. Of course, there's always people watching, or duty free shopping, but that only takes care of the time before you board. Making sure to add some kind of entertainment to my packing list has saved me countless hours of twiddling my thumbs, awkward eye contact, and spending money on things I didn't really need, not to mention helping knock down on my reading list and crochet projects.
3. Help for sleep

I feel like I've probably mentioned it about a hundred times before, but in case you missed it: I go through bouts of occasional sleeplessness every now and then. After a stressful workday, during a super long flight, or when on vacation – it seems like every event when sleep is the most important is exactly when I just can't get any. Now, for some people a comfort object might be the way to go. However, I am not one of those people. Plus, when you take into account the whole luggage space thing, it really isn't practical either. It used to be that I was afraid to use any sleep aids something because they were either intended for something else like a cold or general pain, or they were habit forming. And so, I would just accept my fate of tossing and turning through the night, and the inevitable groggy, half-aliveness that would be me the next day. Sooo, you can imagine how excited I was when @ZzzQuil came out. No longer would I have to end a stressful, frustrating day with an equally frustrating sleepless night. No longer would I have to wait until the end of a trip to a different time zone to get used to the sleep schedule. And no longer would I have to stay awake through an entire overseas flight, jealously watching other passengers sleep. I started packing ZzzQuil with me on every trip a while ago, and I haven't wasted a moment having my well-rested eyes look back. The fact that it is non-habit forming and just for sleep, not for pain, led me to believe that it's just what I was looking for. Want to try it for yourself? Click here for $1 off!
4. Clothing for all weather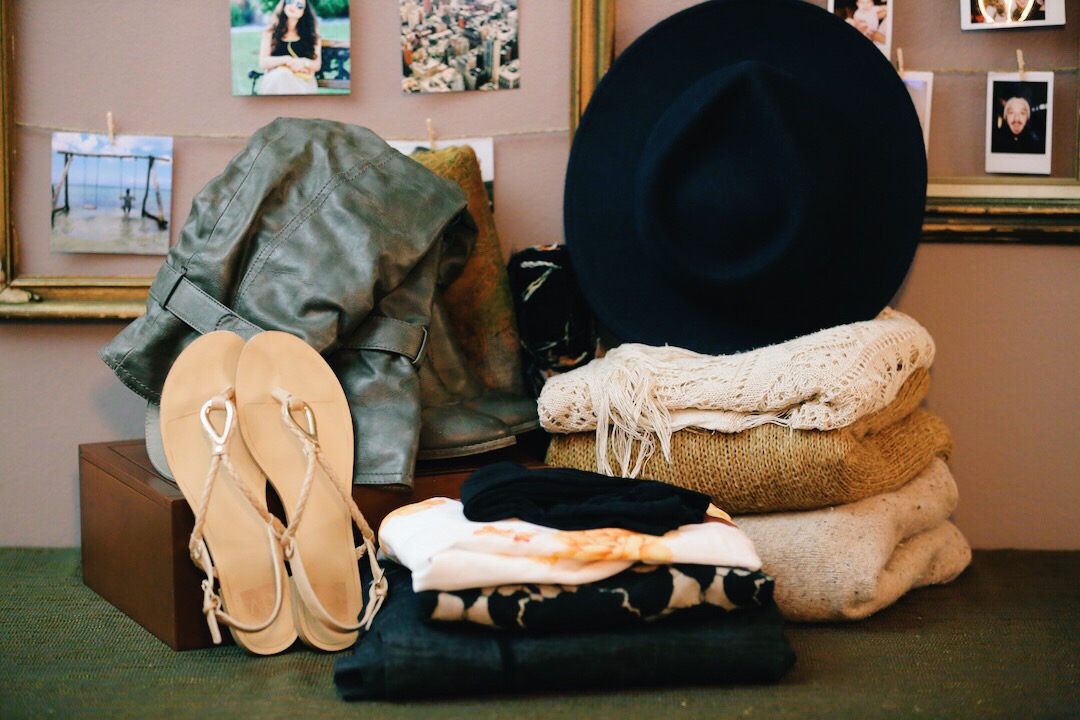 I can't think of anything that will spoil a trip faster than not having clothes to fit the weather. Especially when you'll be spending the majority of your time outside – which, if the trip is worthwhile, you will be – if you're busy focusing on how uncomfortable you are, anything else you're experiencing will have to fight to be half as enjoyable as it would have been. Of course, it's impossible to tell what the weather is going to be like anywhere you go. After my fair share things like packing for muggy summer weather, only to get caught freezing after a storm swept the heat away, I figured I should adjust what I was bringing along. I decided to switch it up from packing outfits to essentially bringing a mini version of my closet with me. I still take the same number of items as I was before, the difference is that it's composed of clothes and shoes that can be layered and serve multiple purposes. Now, I never get caught having to buy new clothes that I don't actually need, and have the added benefit of being able to change my mind about what I want to wear on a daily basis. Just like at home…
5. Room for gifts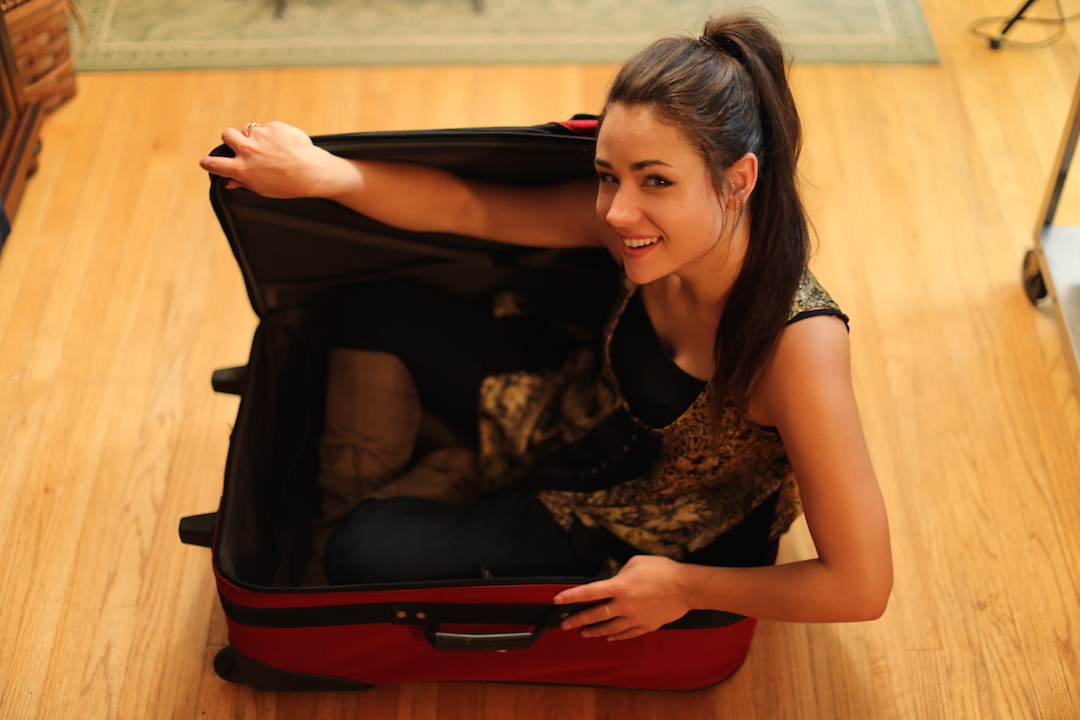 I know this seems like a bit like the "hole in the barrel" riddle, but if you've ever been packing up to return home after a trip, only to find that the gifts and souvenirs you've purchased during your stay won't fit into your luggage, then you know how important this can be. The last thing you want to do when you just want to get home is try to figure out how you're going to get everything back with you, as well as just what it's going to cost. On the flip side of this, if you're staying in someone's house, said gift space should be used to bring something to thank your hosts. Either way, keeping this designated room available will make things much better than if you don't.
As you gear up for a trip what are your #TravelTipZzz?
*Follow ZzzQuil on Instagram, and watch out for a takeover by Joe's Daily on July 29th!