This post is sponsored by Maestro Dobel Tequila but the content and opinions expressed here are my own.
---
As 2018 continues on, so too does the last year of my twenties…
While I haven't decided if I'm freaking out or not yet, I have noticed that I've been spending a lot of time reflecting on the personal changes that have occurred over the last decade. Some aspects of my life couldn't be more different, like that I'm now married and live 2,000 miles away from where I began. Other things, however, have fallen into something of a gray area, like what I choose to eat and drink.
Though I still enjoy the same foods I used to, my diet now includes more elevated versions as well. For example, I now eat cheese you'd find on a charcuterie board, not just the kind you're supposed to peel apart as you go; cooking involves an actual stove and not a microwave; and tequila is sipped on the rocks instead of being shot back with salt and a lime. So, yeah. Watch out, because I'm adulting pretty hard over here.
Don't get me wrong, I'm still the first person you're going to see in line at Taco Bell buying all the food on a cheat day. But I've found that taking the things I loved up a classy notch or two has turned what were mediocre experiences into something pretty special. Of all these changes, one that has made the biggest difference could easily be the tequila. And it makes sense—I took something I was essentially throwing away and made time to properly enjoy it. All it required was finding one worth sipping. My current selection: Maestro Dobel Diamante.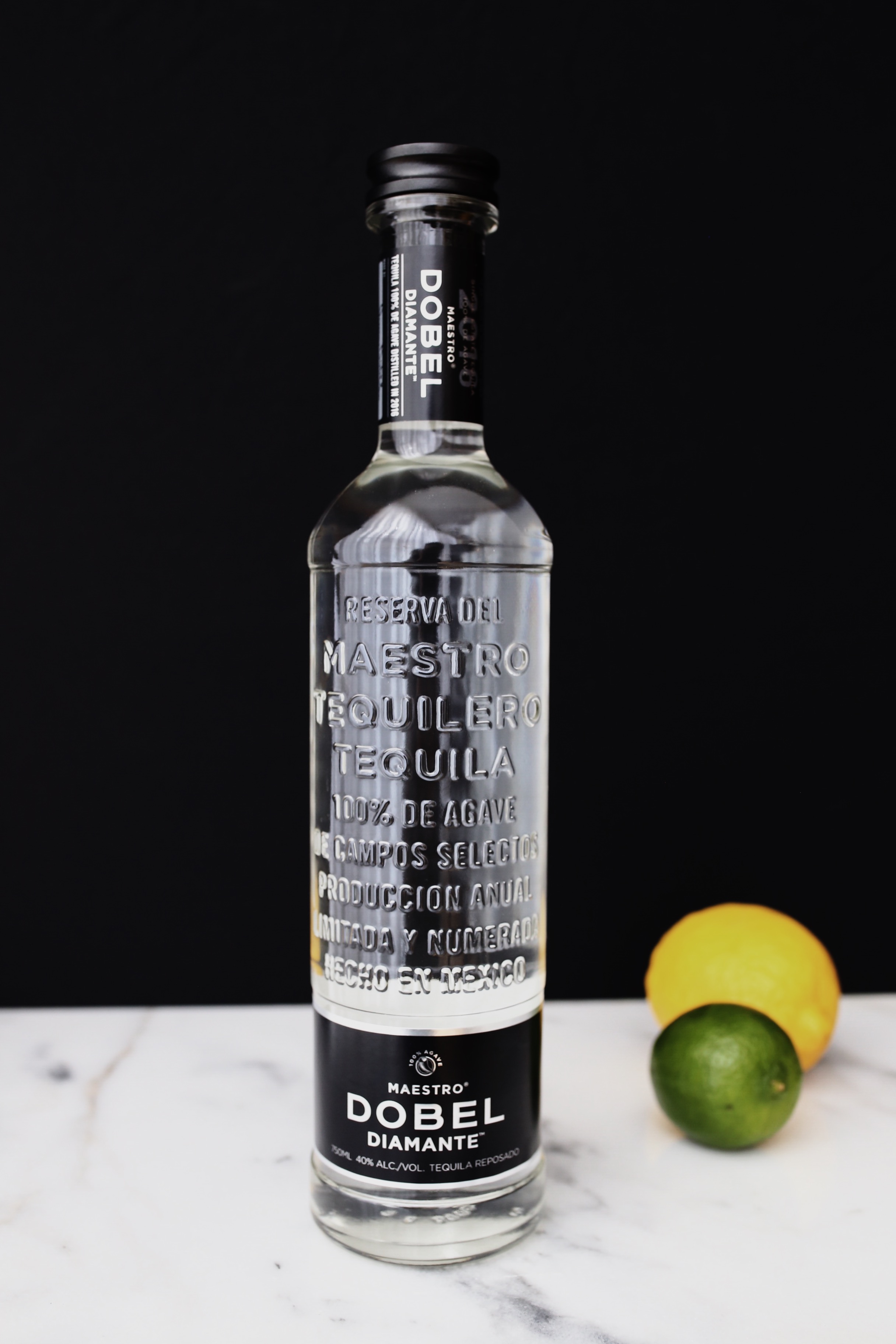 What makes Maestro Dobel Diamante so special?
First of all, the creators of Maestro Dobel are 11th generation master tequila makers. To say they know what they're doing would be an understatement. 100% small-batch, single-estate distilled blue agave fills each bottle. And their Maestro Tequileo oversees the creation from start to finish, to ensure gorgeous quality. You can even find their signature, along with the ranch the agave came from, the date it was distilled, and the bottle number on every neck label. One would guess that any blend you choose by them would be completely amazing—and they would be correct. Still, Diamante has something just a little extra special about it.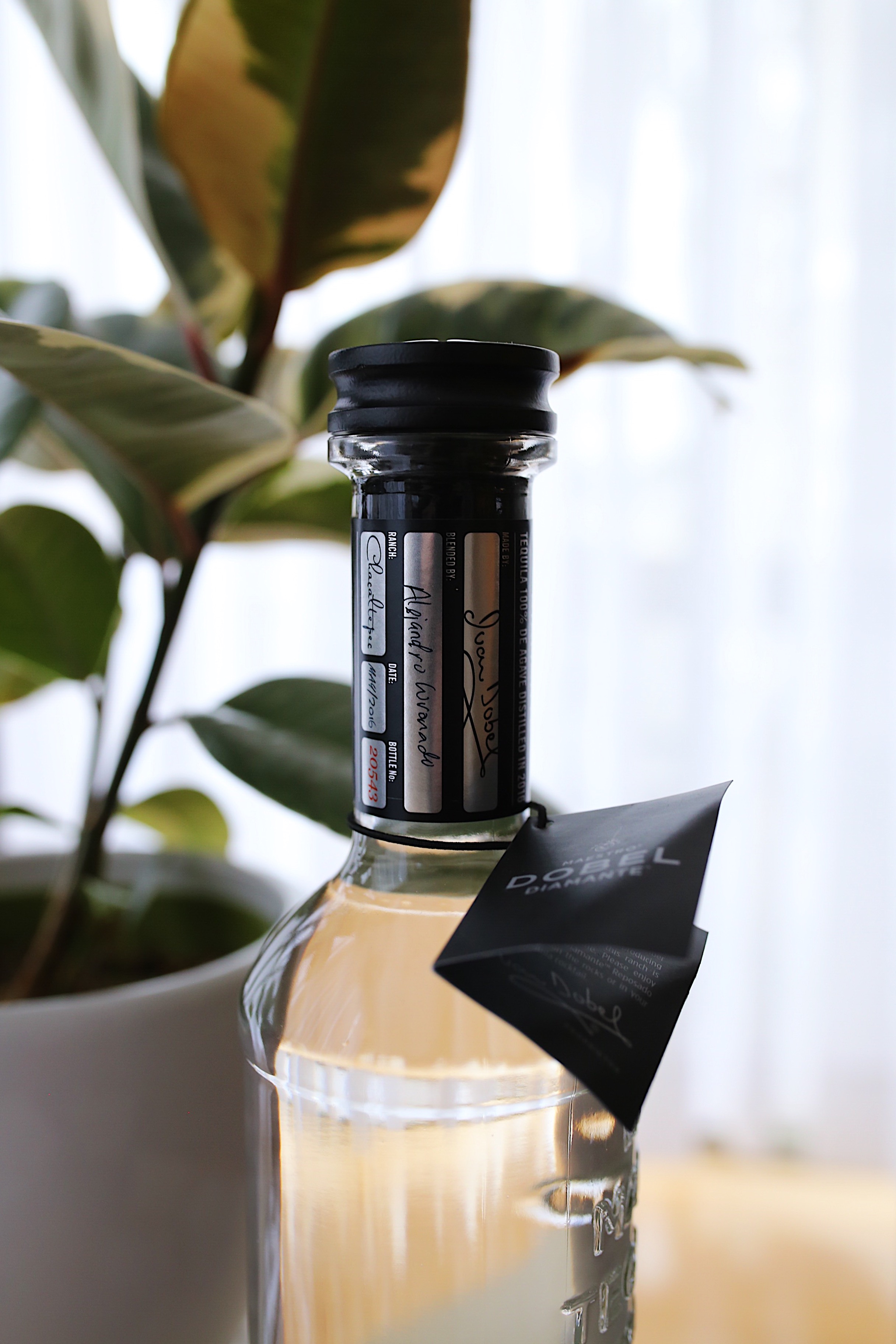 While its crystal clear color (or lack thereof) suggests otherwise, Maestro Dobel Diamante is actually a blend of Extra-Añejo, Añejo, and Reposado Tequila. It's thanks to the aging in the finest European white oak barrels and gentle filtration process that it has its beautiful transparency and incredibly smooth taste. I really think anyone would be hard-pressed to find something quite like it.
So, whether you're gearing up for a celebration, or looking for something to sip while you relax at home this tequila has got you. Personally, I recommend you enjoy it on the rocks with a simple citrus slice. However, as with any proper tequila, it doesn't have any added sweeteners. So, if you have a sweet tooth try to keep it simple by adding just a bit of agave syrup. Trust me, this isn't a taste you'll want to alter too much; it's perfectly beautiful as is.
Get your own bottle of Maestro Dobel Diamante, or just learn more about it here.