Over the last few years, Joe and I have been slowly building a healthy appreciation for the cocktail and fine spirit scene. The journey probably started with us learning how to properly enjoy a good whiskey and then mezcal a little later, with other benchmarks including things like cask crossovers, cheese and booze pairings, and what makes a good vodka.
The latter came with an amazing trip that Joe took a few years ago where the creators of Absolut flew him to Åhus, Sweden to see how they make their product. He still talks about it as one of his most favorite trips (I guess they really know how to show you a good time), but he also learned a lot while he was there. As it turned out, the fact that they could take him to a single place to witness the process from start to finish was enough to raise their vodka a cut above most others. Everything from the winter wheat to the bottle comes from a single tiny village, something that many producers can't claim. Needless to say, his trip led to a gained appreciation that we hadn't anticipated. But it didn't stop there; soon after, we found out that Absolut had taken things even further with the new Absolut Elyx. Like the original, Absolut Elyx is made completely in Åhus on a single estate, but with a unique copper canalization process using sacrificial copper and distilled in a vintage copper still from 1921. It's little differences like these that make it just that much more luxurious. Copper really does make it better 😉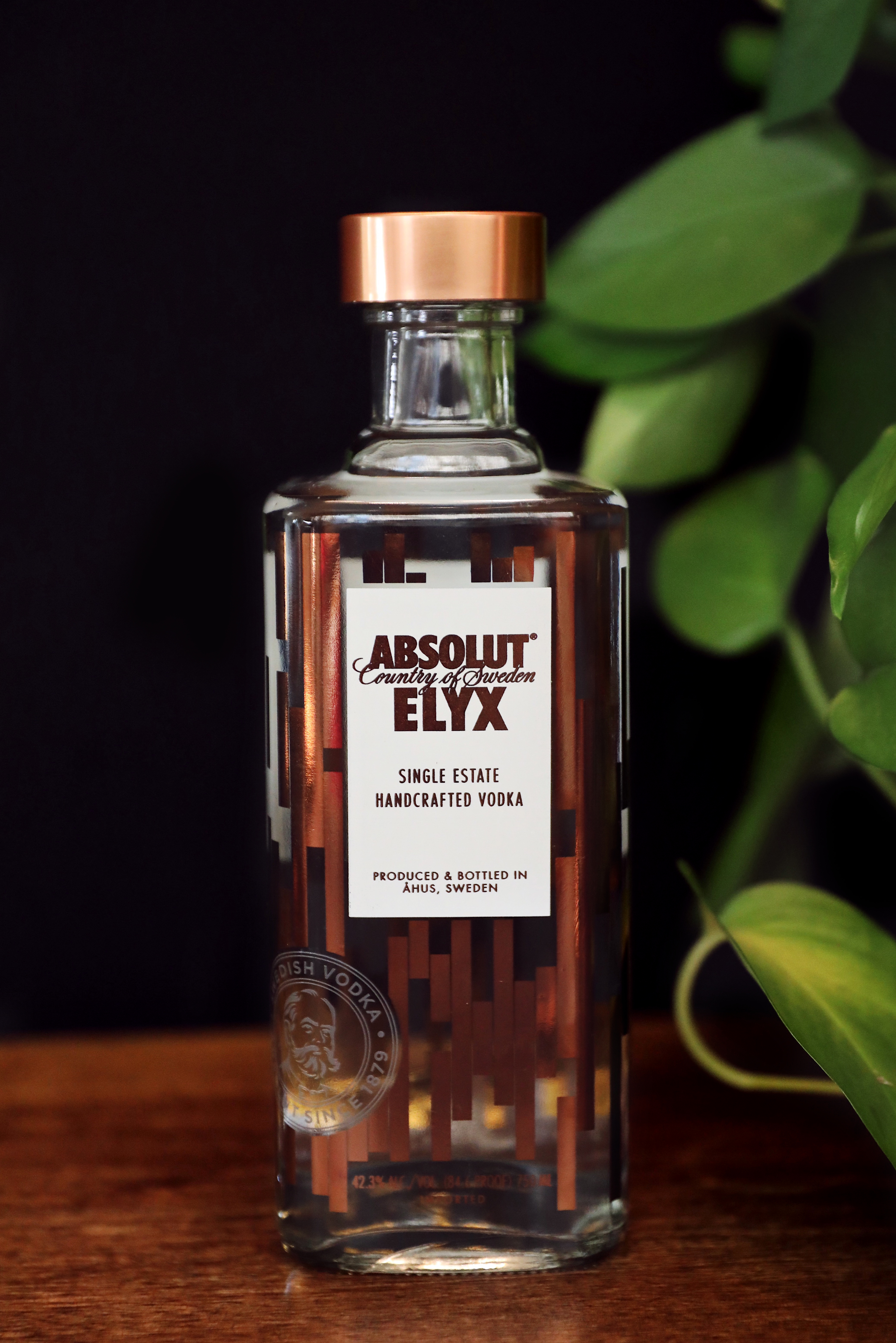 It probably doesn't come as a surprise that Absolut Elyx has been a staple when we entertain ever since. The rich silky mouthfeel and smooth finish just give off a vibe of simultaneous comfort and elegance that I firmly believe has so much to do with the still. Copper is one of humankind's oldest metals, it's an excellent conductor of energy, it's been used in different religions for millennia, it's an essential part of our required nutrition, and (last, but not least) it's gorgeous. With all that, it makes sense that having it around makes us feel the way it does. It also explains why Absolut has highlighted copper as such an important accompaniment to its Absolut Elyx.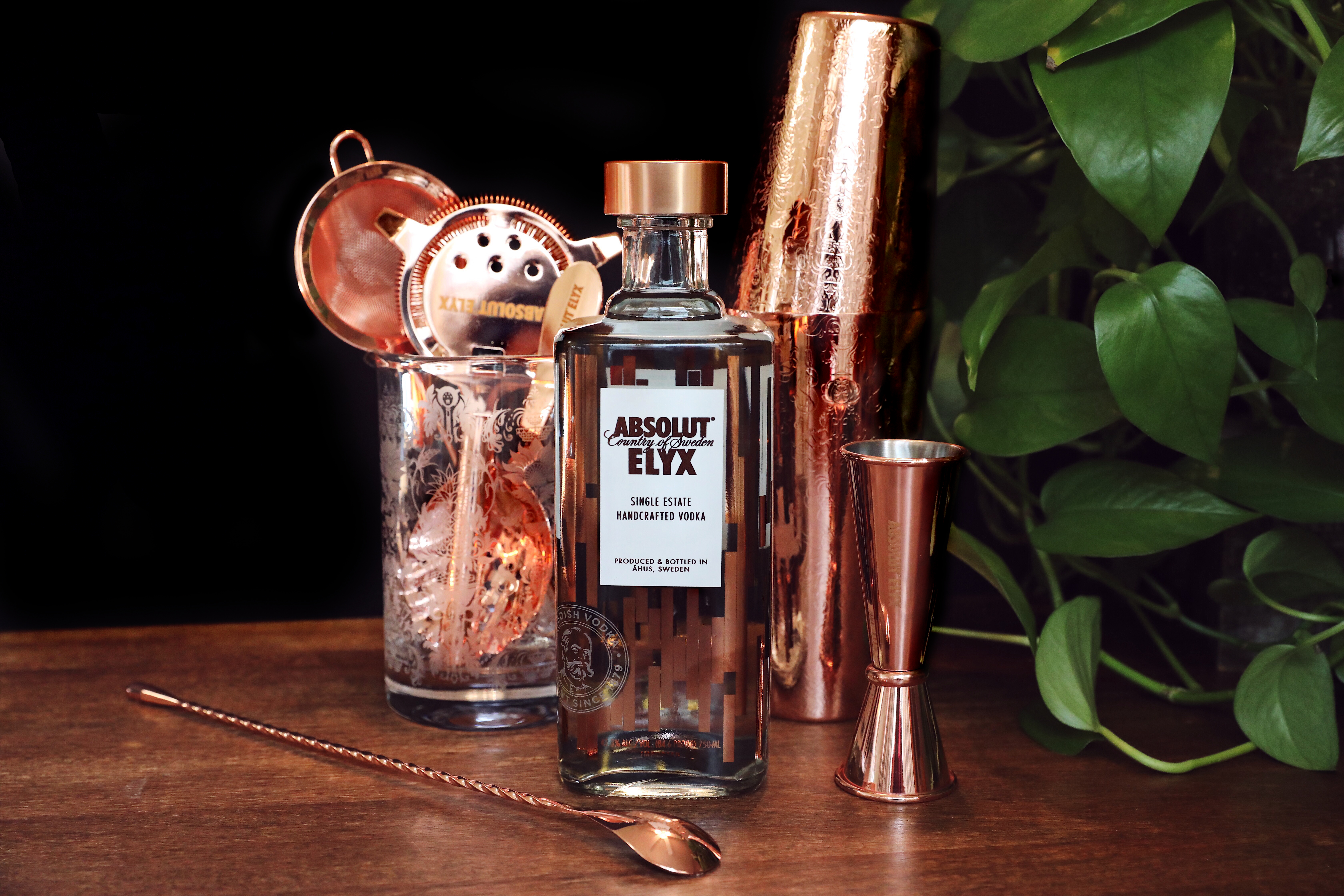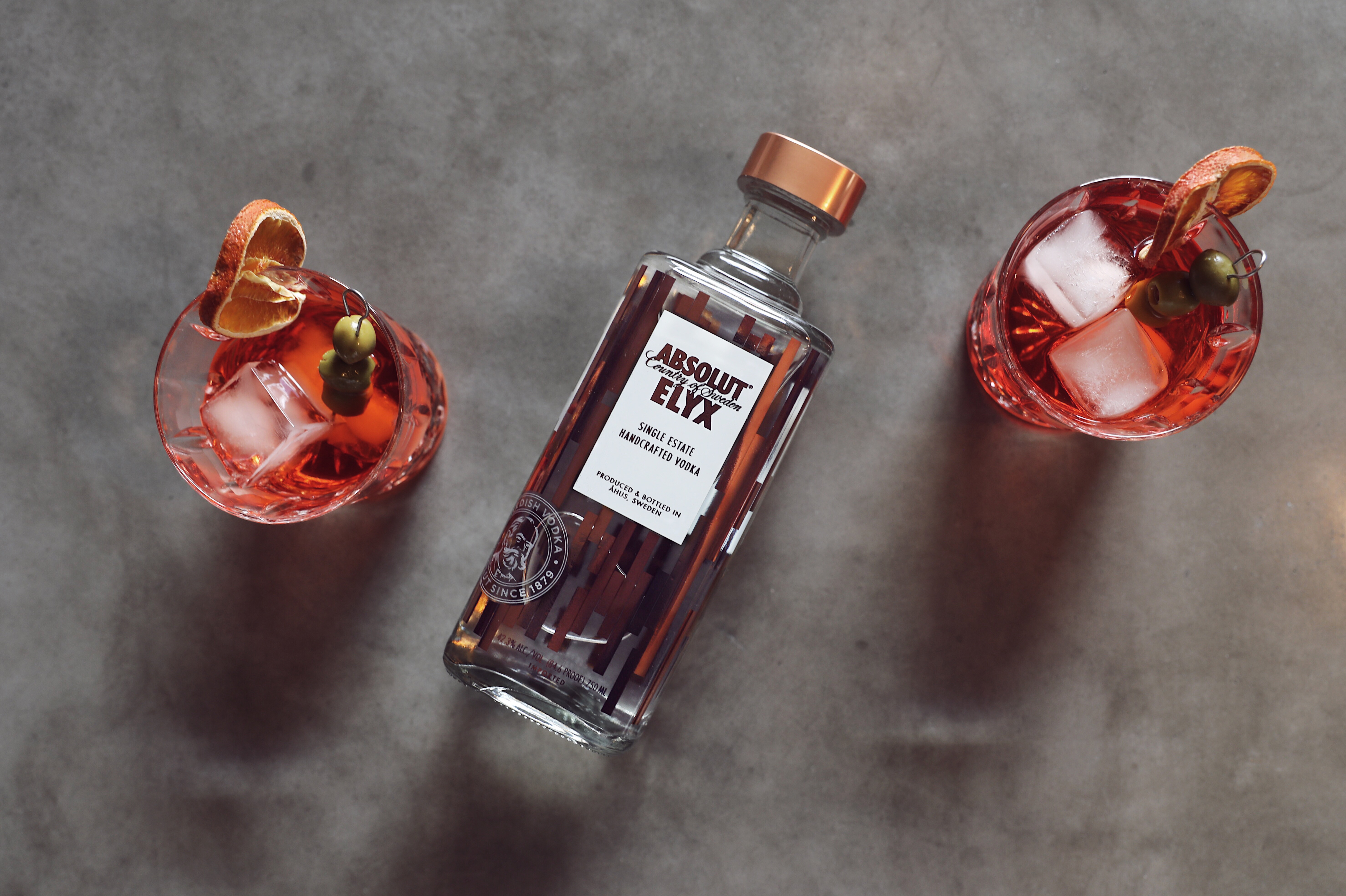 Along with their new luxury vodka, Absolut has also opened an online boutique featuring beautiful copper bar tools and accessories to prepare and enjoy it with. All it takes is a glance and you can see why they were instantly on my 'NEED' list for throwing a proper cocktail party. Joe and I love to entertain throughout the year (not news, I know). I think one of my favorite things about using Absolut Elyx and the copper accessories is that you can entertain with it all year, and it works perfectly with each season. Festive holiday libations with cranberry embellishments in the winter, pretty floral cocktails in the spring, refreshing icy mules in the summer, and (my favorite) cozy sanguine drinks in the fall—it's inarguably equally picturesque no matter what you're making with it, even something as classic as a martini. Autumn just happens to be my favorite because, having moved to LA from the midwest a few years ago, the colors make me feel just a little more at home.
Before I sign off, I think it's also really important to mention that with every bottle purchased the US, Absolut donates a week's worth of safe drinking water to people in need through their partnership with Water for People. So if you were looking for a good excuse to throw a cocktail party, I don't know that you're going to find a better one. To check out the gorgeous barware and gift sets, or to learn more about Absolut Elyx (like where to purchase it), click the link here.
Now, if you'll excuse me, I have some fancy fall feelin's to enjoy.
Cheers!
Tangerine & Olive Recipe (Featured Cocktail)
Part Absolut Elyx – 1 part
Sweet Vermouth – 1 part
Part Italian Bitters – 1 part
Tonic – 1 part
Grapefruit Bitters – 2 dashes
Garnish – Dried Tangerine Slice and Picked Green Olive
Glass – Rocks Glass
Directions: Combine all ingredients except tonic in a mixing glass and stir over cubed ice. Strain over large format ice in a rocks glass. Top with tonic and garnish